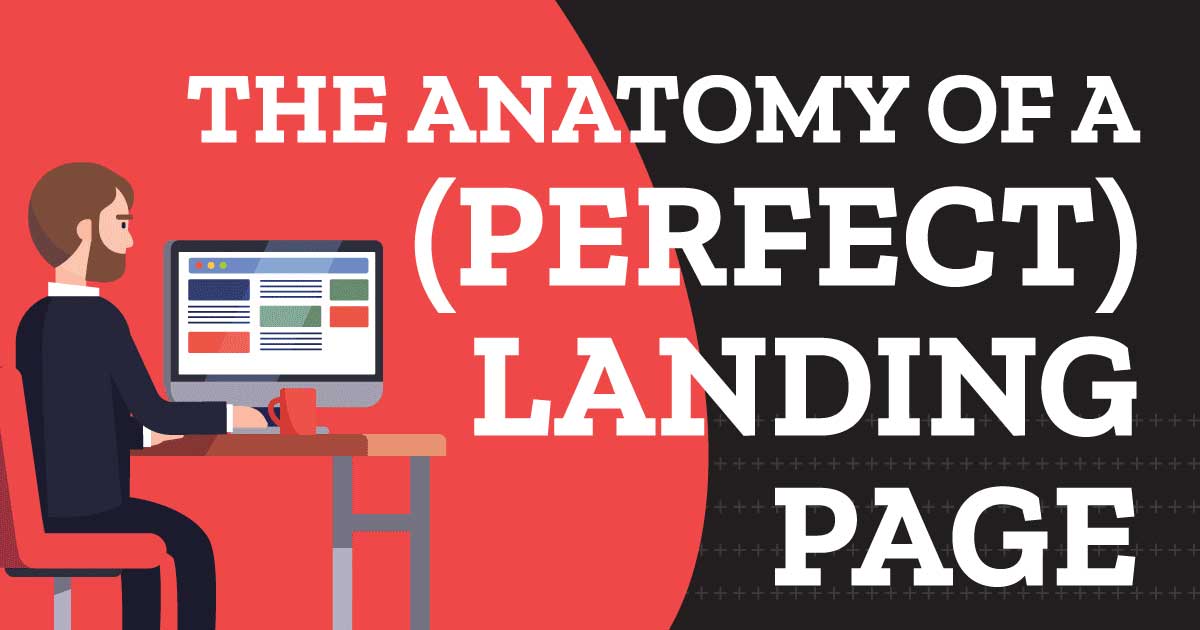 28 Jul

The Anatomy Of A (Perfect) Landing Page

While there are many uses of a landing page, without proper optimisation, it wouldn't yield the result you want. A landing page can be used to generate leads, to promote products, for SEO, Social Media, PPC and other marketing purposes. Thus, creating the best landing page for your marketing campaign is the only way to drive conversion. However, here, it is important to understand that a well-optimized landing page is much more than just simply beautiful.

Most marketers pay too much attention to the design aspect of the landing page, which leads them to miss out on other key factors. Thus, while a visually appealing landing page is important, you need to also incorporate key elements for higher conversion.

What are the landing page key elements?

Just like to perfectly optimise a web page, you need to implement the best on-page SEO factors. Likewise, a landing page, too, has a list of key elements that helps you to convert visitors into leads. These key factors make up the anatomy of a perfect landing page. Thus, let's take a quick look at what these are.

Landing Page Key Elements

✔ Headline: The first main ingredient of a perfectly optimized landing page is an attention-grabbing headline. So, brainstorm and create one.

✔ Content: Huge blocks of content is an absolute no-no when it comes to a landing page. Instead, stick to bullet-format and keep the content concise.

✔ Call-to-action (CTA): One of the most important elements, make sure that you stay away from generic (click here) CTAs and instead add a descriptive CTA on your landing page.

✔ Right Colour Scheme: When building a landing page, contrasting colours seem to work best. But, always test for different colours based on your marketing campaign.

✔ Images and Multimedia: Images, videos and other multimedia on a landing page help boost user engagement. Here, relevant and personalized images tend to work better than stock images.

✔ Social Proof: Social proof indicates that you are a legitimate business and helps build trust.

✔ Testimonials: Another way to boosts brand credibility is to always include testimonials in your landing page. This shows how useful your products/services were for those who purchase them.

✔ Links: When it comes to incorporating links on your landing page, less is more. This helps avoid unnecessary distractions and keeps your visitors focused on the goal you want them to complete.

✔ Lead-capture Form: This is another major key element that you can't do without. Your landing page lead-capture form should be short with only the required form fields. Also, for greater conversion, ensure that you place it above-the-fold.

This is the complete list of key elements that should be a part of your landing page. It is also important to do an A/B test on your landing page. This will help generate more leads. You can check out the infographic for more details. For reference purposes, you can also download it for free and keep it handy. Additionally, for more details, you can refer to this guide on how to create a landing page.

The Anatomy Of A (Perfect) Landing Page [Infographic] by the team at LeadForest

.
Kristel is a Digital & Social enthusiast. She loves to write about latest trends in Social Media, SEO & Everything Digital.
Twitter Profile: https://twitter.com/Lead_forest
Facebook Profile: https://www.facebook.com/LeadForest/