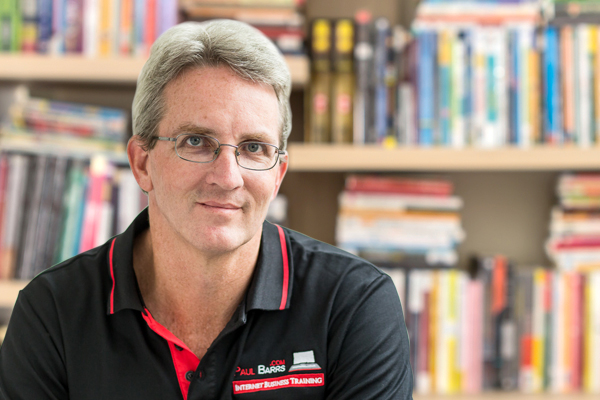 08 Jun

Links, Tools, Resources

Over the years I've come across many wonderful links, tools and resources that have helped me grow the online side of my business. Most of them are all neatly filed away in various Bookmarks in my browser. Others I've just lost. Here's a list of my favourites – which I will add to from time to time, and you can use yourself. Enjoy!

Learn how to write the perfect meta title
and meta description for any page.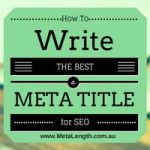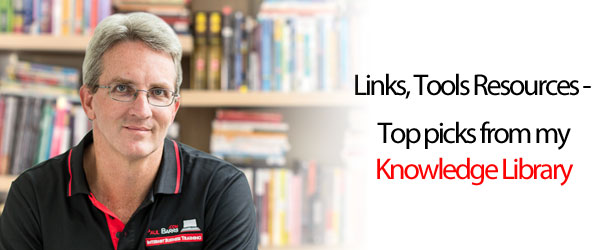 Analytics:
The Absolute Beginner's Guide to Google Analytics
https://moz.com/blog/absolute-beginners-guide-to-google-analytics
Guide to Removing Google Analytics Spam
http://help.analyticsedge.com/
Ahrefs – turnkey marketing laboratory
https://ahrefs.com/
GA Checker
http://www.gachecker.com/
Hubspot Marketing Grader (for your Website)
https://marketing.grader.com
Analyze your competitor's online marketing strategy
http://www.similarweb.com/
SEM Rush
http://www.semrush.com/
---
Content Management:
AnswerThePublic
https://answerthepublic.com/
Speechpad offer very affordable transcription services.
http://www.speechpad.com
Content Plagiarism Checker
http://www.copyscape.com
Sales Copy "Headline" Analyser
http://www.aminstitute.com/headline/index.htm
Lorum Ipsum Generator
http://www.lipsum.com
Video Hosting (for stuff you don't want on YouTube)
http://www.screencast.com
Outbrain – Content Publishing
http://www.outbrain.com
Convert Stuff to PDF… of PDF to 'stuff'.
https://smallpdf.com/
A nice guide on how to outsource your blogging
The KISSMetrics Formula
Article Idea Generators
http://www.onlinesales.co.uk/tools/tools/topical-brainstorm.php
http://www.contentrow.com/tools/link-bait-title-generator
http://www.hubspot.com/blog-topic-generator
http://tweakyourbiz.com/tools/title-generator/index.php
Cloudconvert
https://cloudconvert.com/
BuzzSumo: Analyze what content performs best for any topic or competitor
http://buzzsumo.com/
---
Google:
Google Search Console Main Dashboard
Webmaster Tools Copyright Removal
Google's Website Analysis Tool
Test My Site (By Google)
Google Adwords (and the Keyword Planner)
https://adwords.google.com/KeywordPlanner
Google Analytics
http://www.google.com/analytics
Google Tag Manager
https://www.google.com.au/tagmanager
Google "My Business"
https://www.google.com/business
Google Page Speed Test
https://developers.google.com/speed/pagespeed
Google Mobile Friendly Test (1)
https://www.google.com/webmasters/tools/mobile-friendly
Google Mobile Friendly Test (2)
https://testmysite.thinkwithgoogle.com/
Google Developers Guide
https://developers.google.com
Definitive Guide to Removing Referral Spam
http://www.analyticsedge.com/2014/12/removing-referral-spam-google-analytics/
---
Graphics:
Remove Background: Great Resource for eCommerce Websites needing to tidy up their product images.
http://www.removebackground.com
An excellent resource for infographics / templates
http://graphicriver.net/category/infographics
Don't like Photoshop? Try Canva
https://www.canva.com
Online Infographics Creator
http://piktochart.com
Create 3D eCovers from your 2D Designs
http://www.myecovermaker.com
One of many stock photo companies
http://www.istockphoto.com
"Always" up-to-date Social Media Image Size Guide
https://docs.google.com/spreadsheets/
Colour Combinations Guide
http://www.colorcombos.com
Logo Design Helper
http://www.designmantic.com
Online Image Splitter
http://www.htmlkit.com/services/is/
One of my Fav Graphics Sites
https://unsplash.com/
---
Marketing:
Source Bottle is a great website for finding new publicity opportunities.
http://www.sourcebottle.com
The Ultimate List of Marketing Statistics.
http://www.hubspot.com/marketing-statistics
Email Automation System
https://www.paulbarrs.com/website-design-sunshine-coast
Advertising ROI Calculator
http://www.hubspot.com/ads-calculator
Typeform
https://www.typeform.com/
Lunametrics
Definitions for Common Digital Marketing Acronyms and Terms
---
Online Booking Systems:
Eventbrite
https://www.eventbrite.com.au
Try Booking
http://www.trybooking.com
Or – WooCommerce with WooBookings
http://www.woothemes.com/woocommerce
http://www.woothemes.com/products/woocommerce-bookings
---
Online Surveys:
SurveyMonkey
http://surveymonkey.com/
SurveyShare
http://surveyshare.com/
---
Outsourcing Resources:
Elance
https://www.elance.com
Freelancer
https://www.freelancer.com.au
The Content Authority
http://thecontentauthority.com
---
SEO (Search Engine Optimisation):
Get Monthly Reports for your Current Ranking
https://www.paulbarrs.com/store/seo-rank-reporting
Robots.txt Generator
http://www.mcanerin.com/en/search-engine/robots-txt.asp
Learn more about Robots.txt
http://www.robotstxt.org/robotstxt.html
XML Sitemap Generator
https://www.xml-sitemaps.com
Learn more about HTTP Status Codes
https://moz.com/blog/an-seos-guide-to-http-status-codes
Yes, Bing Webmaster Tools is still a good resource
http://www.bing.com/toolbox/webmaster/
Learn about Canonical URL's
https://moz.com/blog/canonical-url
Learn about Paginated Content (from Google)
https://support.google.com/webmasters/answer/1663744?hl=en
Learn about Rich Snippets
http://builtvisible.com/micro-data-schema-org-guide-generating-rich-snippets
https://bloggingwizard.com/rich-snippets-for-beginners/
The Periodic Table Of SEO Success Factors
http://www.searchengineland.com/periodic-table-of-seo-2015-edition-222074
Google Operators for specific search queries
http://www.googleguide.com/advanced_operators_reference.html
Moz's Open Site Explorer (view a website's link profile)
https://moz.com/researchtools/ose/
Even Google employees get SEO Spam Emails.
https://www.mattcutts.com/blog/seo-email/
Guide to Ecommerce SEO
http://guides.geoffkenyon.com/ecommerce/
TheNextWeb
12 keyword research tools and creative ways to use them
Keyword Density Analyser
http://tools.seobook.com/general/keyword-density/
Google Search Console – Have you found webspam?
https://www.google.com/webmasters/tools/spamreport?pli=1
Google Analytics for SEO
https://blog.kissmetrics.com/google-analytics-strategies-to-measure-seo/
---
Social Media:
Facebook De-Bugger (for when FB won't show the right image from your website)
https://developers.facebook.com/tools/debug/
Find out if the 'name' you want is available
http://knowem.com
Facebook Sharing Checklist
https://developers.facebook.com/docs/plugins/checklist
---
Websites:
STRONG Password Generator
https://strongpasswordgenerator.com
Find a new theme or design for your website
http://themeforest.net
GA Checker – Check Your Site for Missing Google Analytics Tracking Code
http://www.gachecker.com/
Website Wireframe Design Tool
http://quirktools.com/wires/
Monitor your site's "up and downtime"
http://www.siteuptime.com
Website Speed Test (1)
http://tools.pingdom.com/fpt/
Website Speed Test (2)
https://www.webpagetest.org/
Website Speed Test (3)
https://gtmetrix.com/
Server Speed Tester
http://www.bitcatcha.com/
Broken Links Checker
http://www.brokenlinkcheck.com
User "Experience" Test
https://usabilityhub.com
http://www.usertesting.com/
See how your Website Renders on Different Devices
http://ami.responsivedesign.is/
Find out who the 'host' is for any website
http://www.whoishostingthis.com
Find out what Technology is used on any website
http://builtwith.com
Website System Administrator Tools
https://www.site24x7.com/find-ip-address-of-web-site.html
Find out what other sites are hosted on your server
http://www.yougetsignal.com/tools/web-sites-on-web-server
IP "Block" Guide
https://www.countryipblocks.net
Website "Testing" Service (Marketing / HTML / Social)
http://nibbler.silktide.com/en_US
SSL Certificate Checker
https://www.ssllabs.com/ssltest/index.html
WordPress Theme Detector
http://www.wpthemedetector.com
Woothemes Showcase
http://www.woothemes.com/showcase
Easily add dummy text to your website & templates!
http://dummytext.com/
Enable your clients to send you large files without them needing a Dropbox account
https://www.wetransfer.com/
Submit a Domain Complaint » auDA
https://www.auda.org.au/about-auda/our-services/submit-a-domain-complaint-/
SSL Checker – "Why No Padlock"
https://www.whynopadlock.com/
---
Find even more resources online with the "Advice Engine"
http://www.noodletools.com/debbie/literacies/information/5locate/adviceengine.html