07 Feb

Website Project Planning Part One

Planning Your Website Project – By Paul Barrs

When it comes time to build a new website, there are two ways to look at it….

1) Its going to be so small that you can begin and complete it in a day, or –

2) Its going to take way more than a day and a day alone may not even be enough to *think* about it!

That's when you need a website project plan.

But where do you begin? Even as an accomplished website designer, it's very possible that times come upon you when you've got so much on your plate that you begin to feel overwhelmed. It's here that a simple website project planning checklist will serve you well. Once you have such a list, you can then easily duplicate it and use it for each project.

Not only will it give you far greater strength as a website designer, but if you are also doing work for others, then it will lift your professional reputation and performance overnight (literally).

Let me ask you: How much time and money do you like loosing when you're putting a new project together? None? Of course not! How much time and money do you think businesses want their website design consultant to waste when they are paying them to get the job done? Dumb question.

So here's a project planning overview to get you started. The overview, once complete, allows you to more easily guide the rest of the process. In truth, it's nothing more than simple time management checklist with a little project management thrown in; but from here you can build a more complete list.

Not everything however, will be required for every project, but once you've built your list, you can easily customise it to your own devices and client services.

Copy these to your own document and add an option to "check" them as completed or "in progress" as you go. These are the questions that need asking *before* you begin: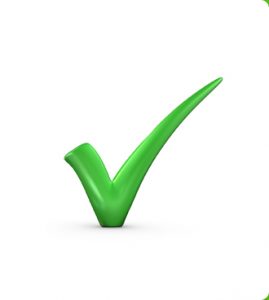 Have you setup a time management, project tracking and billing system for project.
Create a directory structure for website; incl. all proposed pages and link structure.
Other than the primary domain name, what are the other domain name options; how many domains / doorways?
Gather all electronic marketing materials, photos, text, brochures, business cards, flyers, product shots, product samples, press releases, etc.
If there is more than one product gather price and / or part lists.
What are the top 20 frequently asked questions by prospective customers.
Are there any specific websites that need to be linked to?
Is the product offline? Are there any shipping and handling charges / time constraints on delivery (domestic and international).
What are the guarantee, warranty, privacy and return policies? Create them if need be.
Which payment options are available for these products on-line?
What affiliate program options are available for these products on-line?
Do you have testimonials, credits, bios, history, education, certifications, awards, industry recognition, etc. that you can use. If not, get them.
Do you have the full contact information: name, address, phone, fax, 1-800, e-mail etc.
Does this business have offline hours of operation and days closed? Does the service dept have any of these?
Do you have a list of contact names for development questions (art director, technical contacts, etc.)
Create a list of at least 6 competitor's websites.
Create a list of at least 50 keywords and phrases to be used in search engines.
Create hierarchy of pages and sections, ordered most important (i.e. money making ones) first.
Determine fonts and colour schemes
And that's the end of step one in website project planning. It's important that you get your client to sign off on each of these things before you continue. It may at a glance seem to be "fat", but years of experience have proven this initial checklist to be a time-saving lifesaver!
Once this is done…
* Register the domain and set-up the account with web host. I also recommend that you retain the domain and FTP user id and password until final payment is received.
Then get ready for step two –