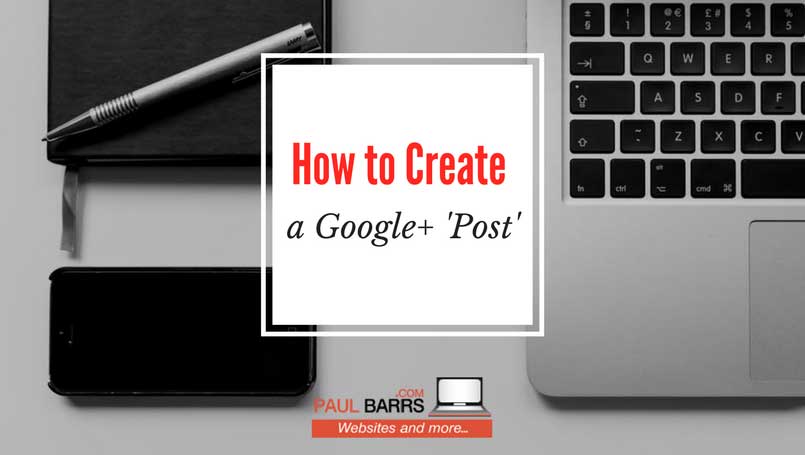 28 Nov

How to Create a Google+ Post

A quick tutorial on how to add a new posts to Google My Business "Posts".

Share This Video with your Friends

Hi there, folks. Paul Barrs signing in for a quick video. Let's have a look at how to make your business stand out on Google by using Google My Business posts.

It's very, very simple. All you have to do is go to Google, and if you look for Google My Business, click the link for your Business dashboard. That will then take you to the place where you can access everything.

Now, of course, you do need an account set up. If you have more than one account on different locations, for example I manage some with clients, you simply need to scroll down to the bottom and then select, down here on the right-hand side, the one that applies to you. And I'm going to go through to the dashboard. That's the easiest thing to do.

While it's opening, I'm going to have a look at what content from my blog I'm going to be sharing today. So, in this case, a post on how to create a 12-month content marketing plan. First thing I'm going to do is save this particular image. Done. That is now saved, and it's the image I'm going to use. I'm going to also use this short intro on my blog as the text.

We come back to here and go straightaway to Posts, over here on the left-hand side. It's a simple matter then of write your post, and I'll select the image that I've just saved. There it is. Click Open. It will upload, give me a cropped sample. I'm okay with that even though it does cut just a little bit of this down the bottom. That's not going to be a problem. People will need to click through for more information anyway.

Now, write your post between 100 and 300 words. I'm just going to paste the text. And then I'm going to add a button which will be for Learn More. And where do you think that's going to go to? Back here to my blog. It's the exact same thing. Learn More, Paste and then Preview. And that's how it will appear.

So let's have a look now at how it will actually appear. If I go back to Google, for the moment I'm just going to put in my name. People are looking for me, I want them to find me. And there it is. Look at that, instantly, straightaway. And here's the one I did yesterday, and there are others that they can slide through as well.
What it does is it takes two minutes, and it builds that profile for you as a part of your local business marketing. And that's Google posts in Google My Business.