25 Mar

On Page SEO Best Practices

There has been a lot of controversy surrounding on page SEO best practices since the first search engines started gaining momentum. This article will outline my experience with on page SEO, and the things I have done in the past to drive pages to the top of the search engines. Of course, the on page options are only one piece of the puzzle, but since we can control this portion, we should go out of our way to make sure it is done perfectly.
Keyword Density for On Page SEO
If you ask a bunch of experts, they will nearly all suggest the keyword density should be between 2 – 5%. The keyword density is determined by adding up the number of times your keyword is used in a text and dividing it by the total number of words. For example, if you have a 500 word article and your keywords appear six times, you would calculate 6/500 = 1.2%.
Personally, I don't believe this makes very much of a difference and I don't really think about it. The vast majority of the articles I write have around a 1-2% keyword density. However, this density happens naturally and I do not force keywords into the text. The biggest mistake people make is using the keyword too often which could lead to your article not reading well or even a penalty by Google in extreme cases.
Use Heading for On Page SEO
Instead of using bold to separate sections of a document, use H tags. The main title of your page should include your keyword and have an H1 tag, and sub headings should all use a smaller tag, such as H2, H3, etc…When it makes sense to do so, try to use your keywords within these headings. However, I would only do this if the heading makes sense.
First Paragraph
The first sentence of your first paragraph should always include your keyword. This is very helpful if you publish a lot of content and you don't want to write meta descriptions for every article. Many plugins can be configured to use the first couple of sentences in the meta description. This is very convenient and it helps you on two fronts. Your meta description contains your keywords and so does the first paragraph of your article. The meta description is the text you see under the title of a page when you search for something on a search engine.
Some suggest making the first appearance of your keyword bold; this has limited effect but certainly cannot hurt. In addition, it may also help to use the keyword twice in the first paragraph and make the second instance a hyper link to itself. I'm on the fence about this one, it certainly does help for SEO purposes, but people may get frustrated by clicking a link that doesn't actually take them anywhere.
Images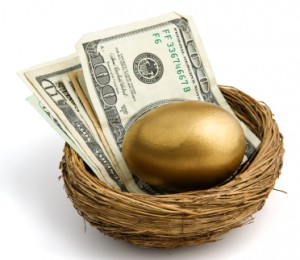 You should always use an image and include your keywords in your alt tag. This used to be extremely effective, but now it is a pretty small piece of the puzzle. However, every little bit adds up to create perfection.
LSI
This is extremely controversial and some swear by it, and others don't even believe it exists. LSI is the process some feel Google uses to determine what a page is about. A very basic example would be Amazon. If you enter this into the search engine, you will likely get the online retailer. However, if you enter Amazon jungle, you will get information about the actual Amazon. The thinking is that Google knows the retailer has nothing to do with the jungle. Even though the site has millions of inbound links with the anchor text "Amazon".
I do believe it exists and can be helpful for on page SEO. However, I don't give it much thought. No matter which LSI keywords I use in this article, the search engines will know what the page is about. The terms like LSI, Meta, SEO, and Keyword are all LSI terms that go with my overall topic.
Other Common Wisdom
If you search around enough you will surely find someone that has other opinions than what I have. Some of this could easily be valuable and other information is just a waste of time. You will see a million tips ranging from ending one sentence with your keyword, and beginning the next sentence with the same keyword, to using your keyword in italics at least once, and underlining at least once as well.
Some of this advice I follow, but for the most part I only consider a few basic rules that exist on 100% of the articles I write. I use the keyword in the title, first paragraph, 1-2 heading, in the alt tag of an image, and the last paragraph of the article.
Now that you understand, do you know which keyword this article is optimized for? If you answered on page SEO, you are absolutely right!
This gust post has come to us from Kevin J, who is the business articles editor for a new premium article directory.