09 Jan

Monitoring Search Engine Rankings

By Paul Barrs

So let's imagine that you run a veterinary surgery in Caloundra, on Queensland's Sunshine Coast here in Australia. Over the years you've built up a solid following of local customers for your local business. But times are changing, more and more people are going online to seek out information, so, you follow the trend and put your business online. Fantastic!

The initial responses are impressive. Your current customers enjoy being able to access additional resources through your website and you are more easily able to keep them in touch through your newly acquired fortnightly e-Newsletter.

More impressive is the initial traffic that you were able to generate through the search engines when you first went online. You even decided to package up a few of your information bundles into special reports that you sold electronically for $17.00 each; "How to care for your animals while traveling", and so on.

But now things are backing off. Whereas once you were selling 2 – 3 reports a week, last month you only sold one. Your website traffic stats have dived southward. You're not even getting local business web inquires anymore. What's going wrong?

Simply this: you have not taken the time to monitor your search engine rankings. Once you were being found on the first page, and now you're not being found at all.

But this then begs the question… is it your *job* to do this? No. Your job is to run your business and care for customers and their animals. It is the job of your webmaster (website management person) to do this for you.

But what if he charges like a wounded bull (like a hundred bucks for a simple report)? Being a veterinary surgeon, you probably know more about how to deal with the bull then you do him! Don't worry however, it's an easy fix… get a new webmaster!

Don't feel that just because he or she "built" your website that they are the ones who then have to "manage" it; these are two very different things.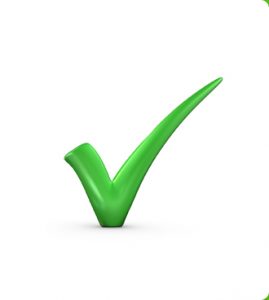 Here are a couple of tips that you should keep in mind while you go looking to find a web designer / manager who can look after your veterinary surgery in Caloundra….
1. If your primary focus is targeting your local business marketplace, make sure that they are somewhat familiar with your local business market also.
2. When it comes to monitoring search engine rankings, once you've gotten your first report, check it out to make sure that you can't generate the same thing online using the same free service (yes, there are bucket-loads of free services that help people monitor search engine rankings that some unscrupulous 'webmasters' make people pay for).
3. Whichever Website Management team you engage, make sure that they are willing to provide you with monthly search engine reports at minimum cost ($100 is not a 'minimum price' for something that took them 15 minutes to create).
4. Ask them also to make sure that these search engine ranking reports cover at least a dozen keyword phrases along with accompanying results… at minimum a dozen; more is better.
5. Ask them if they can break up their service fees or plans; ie. $50 for the report only, $75 for the report with analysis, and perhaps $125 for report / analysis / strategy plan. These additional things do take a bit of time, but are not necessary every month.
6. Finally, if you do engage someone to 'fix up' your current search engine rankings, make absolutely sure that they are getting solid first page results for their own websites (not just their clients, but theirs also).
That way, the next time someone goes looking for your veterinary surgery in Caloundra on Queensland's beautiful Sunshine Coast, they'll be sure to find you!