13 Jun

How to Come Up with Article Ideas for Your Website

You may have read recently that Google and other search engines are taking steps to penalize websites that have below average quality content. The company's latest algorithm update has done considerable traffic damage to many websites whose management thought they were handling SEO production effectively. However, it's very clear that Google is favoring original thinking, not merely recycled content that attracts search engines.

After all, how much general content does a specialty website need? People don't visit a website on farming just to hear about how great it is to shop online. Google's latest actions strongly indicate that your "niche" content is expected to be of the highest quality.

You might be able to write ten quality pieces based upon your observations in the industry. Nonetheless, you have to remain consistent if you want to stay competitive with other websites and continue to lure the web crawlers over to your new content. How can you possibly keep the quality up if you're expected to keep producing week after week? We've provided five "angles" to consider.

Frequently Asked Questions: How much time do you think you spend with new customers who have a million questions before they sign a contract (or purchase a product)? Probably minutes, if not hours on end, several times a week. Not only is providing a FAQ page helpful for your customers and time efficient for you, but it also helps to improve your SEO ranking. The web crawlers and human editors that make up the search engine team can easily see your commitment to providing helpful information. Don't just limit FAQs to company policies. Talk about your industry in detail. You can also debut new FAQs on your blog page rather than merely updating a stationary FAQ page.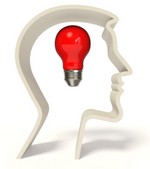 In-Depth Product Reviews: Most websites fill their pages up with company copy but skimp on the product details. Don't be one of those guys! Take time to review your products and to provide in-depth information on what they are, how they're used, how to use them individually, and what their specifications are for the public. This will not only prove helpful to human readers (the ones actually buying the stuff) it will also help the search engines to take you seriously as a source of information.
Useful Tools or Resource Pages: Viral content does not simply refer to funny YouTube pages or movie trailers. Viral simply means because of something exceptional in the content is spreads from user to user. Some of the most popular "viral" content pages involve useful tools (i.e. comparison quote chasers, or business applications) or just a resource page of lists, tips, and other information that is worth sharing.
How to Articles: How to Articles refer to content that is product and industry specific. Many Internet viewers may be intrigued by your products or services, but they may not be sure how to go about getting started. "How to" articles can show them exactly what to do, while still pushing the company name.
News: Invest some time in reading the news pertaining to your industry. Keeping up to date with the latest happenings from movers and shakers may provide inspiration for a series of articles explaining your perspective and your company's viewpoint of such matters.
All in all, viewers today want to see legitimate companies who take their business seriously—not just sites that recycle content and that are built mainly to draw in search crawlers. Google, Bing and other search engines are working hard to make web crawlers just like human editors, or at least as much as possible, so it's time for those in the SEO industry to plan accordingly.
Valerie Mellema is the owner of Words You Want and has over 7 years experience in the SEO writing industry. Words You Want offers writing services in SEO articles, blogs, eBooks and press releases.