30 Aug

It Sounds Like a Good Idea… But is it?

(An online advertising case study)

Do you keep a folder of relevant industry news? I do and always have. Even if I find an interesting piece online I'll often print it and add it to my fold of interesting case studies.

Here's one that came to me from a friend recently via an online marketing forum –

My better half has a Cleaning Business and got sucked in by a swift talking "print directory" rep to sign up for an online gold and print ad package. The total cost for 6 months was just over $1600.

She was told that with the gold package that she would not only be in the 'print directory' but also in 'online directory' and be at the top of the search results. However, time revealed that 90% of cleaning companies in our local area had been sold the same 'gold' package, and as a result we ended up 2nd from the bottom of the first page of online search results with the directory.

The rep would not return our calls to speak about the above problem but another representative would call us daily to follow up payment of the bill.

Then about 2 months in we were hit with extra charges. Still not sure what they were for but it was an extra $200.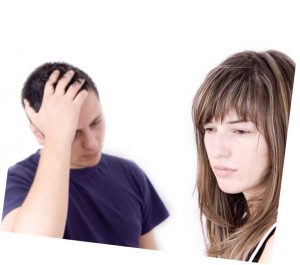 The customer service here was hopeless we spent many hours on the phone only to be told "ring back next time" and no notes had been put on the system about the previous calls.
We cancelled at the end of the 6 month contract and were dumbfounded when the sales rep started harassing us again to resign. He sent us the report of the performance saying, "How you can say that the advertising isn't working for you?"
Here's the stats.
Total clicks on our 'ad' for 6 months: 46
Search impressions: 1,531
Results: $1800 total cost divided by 46 clicks = $39.13 per click!
Plus we received on average 1 call a fortnight from the 'print ad': 13 calls.
Summary: For an $1,800 investment we received 59 leads.
Conclusion: The one thing that this couple had going for them was that they 'tracked' their clicks, phone calls and referrals. Without such information they could not have possibly known that their 'print directory' ad was a waste of money (and yes, it was a BIG print directory – name removed for legal purposes).
The next step for them was to get set up with a Google places page with some optimisation and got her straight to #1. Since doing this the phone rings several times a day with constant inquiries and bookings. The print directory page listing nearly caused her business to fail before she had begun, but now she has hired another 3 cleaners just from the work that comes from Google.
A Google places listing is free and is the perfect option for a locality based business. If you're not yet on Google Places then click over to http://www.google.com/places/ and take a look. You could save yourself thousands!