18 Apr

How to Build a Great List

While there are many things you can do to build a good email list, let's talk today about how to build a great email list and keep it simple. 3 things, just 3 things to build a great email list that you can then use to grow and further your business and to get results online when marketing your products.

Number 1: You need a great offer, something like an e-book, a report, a video, something special which is unique, not some PLR piece of paper that you found and tried to modify to your own, not something which you've asked someone else to write for you, which was done quickly, easily, and as cheaply as possible. It has to be, Number 1, a great offer; something which is going to encourage people to go, "Yes. I want to get a copy of that."

That offer, whatever it is, really is nothing more than a sample of your work, of the products, of the services, of the benefits that you can provide to them, should they become a customer. It is a great offer. There are so many people out there trying to build their list today with so many things. You need to stand out, and it will be done right from the very beginning with your offer.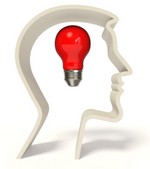 Number 2: You also need a great squeeze page, a great signup form, a great registration application process, whatever it is. It must be simple, it must be clean, it must be effective, which means you've tested it; you've tried different headlines, you've looked at different graphics, you've done the split testing to see if A works better than B. This is very important when it comes to designing your squeeze page.
Here's the thing; before you spend a whole bunch of money on getting traffic to your squeeze page, you need to split test it and you need to find out if it's working. Why would you want to put out $100 in pay-per-click advertising to get visitors to your page, and only get an 8% response? When if you'd split tested with just $20, you realize that page A gave you 8%, yet if you made a change to the headline, page B gave you 12½% response. Wouldn't that make better sense to then spend your $100? Of course. You must have Number 2, a great squeeze page which gets results. It is simple, it is clean, it is effective, straight to the point.
Number 3: Great content. Oh, yeah. We need, always, always, always, great content. Here's the thing; whether your email list is for a newsletter, a 'thank you' follow-up after purchase, or an auto-responder; subscribe here, click, download this report, learn more, and then you follow them up. Whatever it is, that content must be exceptional. In today's marketplace, I don't even think great is good enough. It must be awesome, it must be brilliant, it must be dazzling, it must be so damn good that they're going to look at that and go, "Wow. If this is how good the free stuff is, I want to learn about the paid stuff." This is the magic key to keeping subscribers and turning them into customers.
On the flip-side of this coin, there's this thing called, 'Let's send out ads, and let's try and make as much money as we can off our list.' It works to a point, but you will lose subscribers, they will leak like a fountain. Eventually, you'll find that you don't even have a list because you crapped your sins up in the bin. If you want to keep them, if you want to build that list, you must do it with awesome, unbelievable, mind-blowing, wonderfully great content.
PLUS: Great traffic!
Even though I said that this was just about 3 things: Number 1, a great offer. Number 2, a great squeeze page. Number 3, great content, I'm going to throw in a 2.1, 2-part A. A great squeeze page? Yes, but you've also got to have great traffic. You've got to have the right kind of traffic coming to your squeeze page to build that email list. No point in getting people to your page who are interested in dogs if you're selling something for cats, is there? No point, as I do, have an email list for building a WordPress website if the people that come to my page aren't interested in building their own websites. Would you agree with me on that? It makes common sense, doesn't it?
The point is this: You need those 3 things, and they are of course, topped up with targeted traffic, the right kind of traffic; which is why I believe that buying your traffic to build your list up to the first 500, perhaps first 1,000 people is the best way to go. Pay for your advertisements, try pay-per-click; just make sure you test and measure along the way. What are you doing now? Are you making notes? Are you making changes? Are you getting ready? I hope so. Put these things into action, and I promise you, you will see the results within the next 30 days.
Get started.