A Special Offer to Give You More Time, More Freedom – and More
Sales

!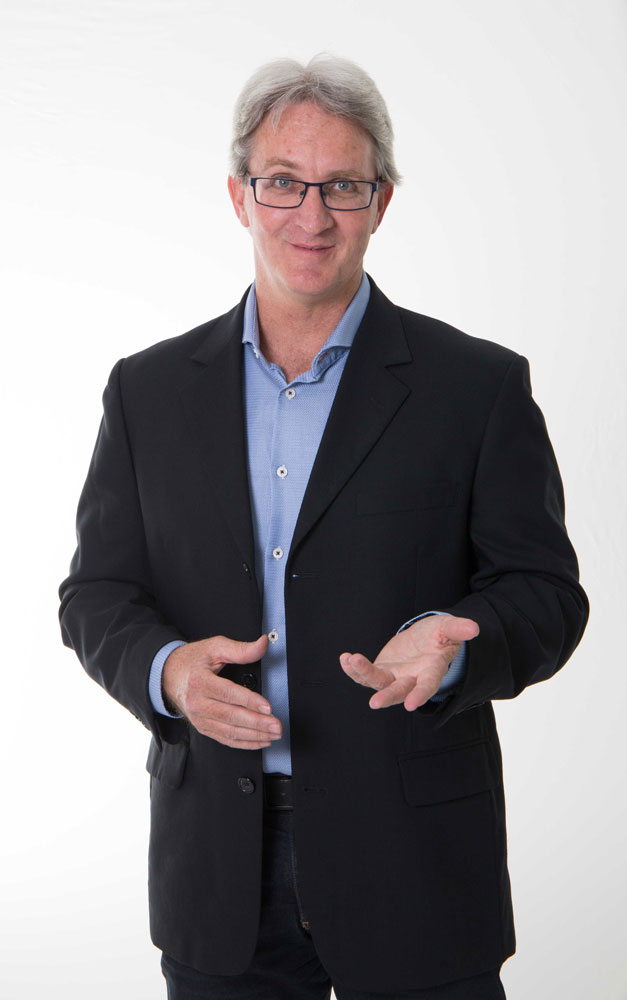 You don't have to do it all alone! I'd love to be a part of your marketing team!
The

top performing websites

all share this one thing in common… they engage in statistical analysis – they measure where their website traffic comes from, they look at what their website visitors do, and they look at when they leave (from what page etc). THEN they work towards consistent, monthly, measurable improvement!
But WHO has the time, right?
These marketing packages are designed to help you save time and save money; allowing US to do the jobs that you need done in the shortest amount of time, producing the best possible results.
Don't have time to do all those updates to your site that need doing? No problem. We can do them for you!
Not sure what reports you need to make better marketing decisions online? No problem! We can set them up for you.

Ready to crank it up but really can't find the time and don't want to employ extra staff?

Let us both prepare your reports, review them and send you detailed analysis to

help

you

plan

your content and social media strategies.
PLUS, if you really want to become the industry leader in your field, then just
ask us to do EVERYTHING

for you. It's that simple.

Our most popular VIP Package 'Marketing Essentials'* gives you Premium Website Hosting, up to 6 Hours Support per month, full security and managed backups, along with our fully customisable Marketing Automation eMail System – PLUS full access to essential reports to help you get more customers and make more sales online!
At just $297, that's
less than half the price

for everything separately!

Take a look at the packages below to find the one that suits you best, and then either order online or contact us to find out more –
Note: All prices are in Australian dollars plus GST.
Particulars:
[1] Our Hourly Packages Explained (in simple terms):
ie For the Marketing Essentials Package it says 3 (+ 3) hours. That simply means WE will schedule to do at least 3 Hours based on items in our Marketing Checklist each month (see below). Then, YOU still have the option of using up to ANOTHER 3 HOURS for content updates and edits to your website submitted through our Support Desk. These are for items blog posts, page edits, new content etc. Those things which are listed below under "Support" Part 2.
---
[2] Website Marketing Checklist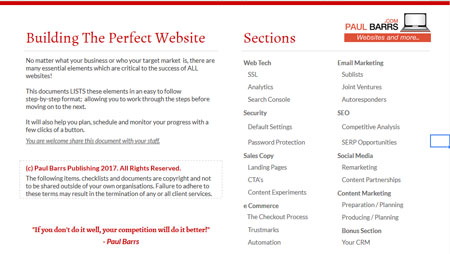 The Marketing Checklist is Paul's custom checklist built firstly for PaulBarrs.com and then for Paul Barrs Publishing Clients.
It contains over 140 items to 'check off' (and perhaps fix / update or repair) on your site, designed to generate more sales, leads and new business.
The checklist covers all the essential of Web Tech, Security, Sales Copy, E-commerce, Email Automation, SEO, Social Media, and Content Marketing. There is absolutely NOTHING LIKE IT elsewhere in the marketplace!
Book a time now to get a look inside this marketing masterpiece!
CLICK TO CONTACT PAUL TODAY
---
[3] ** One on one Consulting:
** Note: One on one consulting time with Paul is measured at "double time" (1hr time takes 2 hours from the allowed support time); and is ONLY available with one of the "Marketing" Packages.
---
Website Hosting:
Our hosting services (listed above) are governed by our Websites Hosting Legal Agreement, which offers 3 different hosting packages; Basic, Plus, and Platinum. Each of these are managed by Paul Barrs Publishing, on our own VPS system hosted here in Australia. We also offer Self Managed Hosting for those who wish to 'look after things themselves'.
---
"Support" Part One:
We use the term 'Support' to refer to any item of work we are doing for your site or your business (ie. requests by the client to update something). Our monthly Support Services are measured in blocks of time.

This time is then tracked using the time monitoring platform Toggl. Itemised reports are available to the client at the end of each month showing time tracked for various tasks.
The advantage of the above packages is that you get a huge reduction in time billing / support compared to the industry standard $120 / hr.