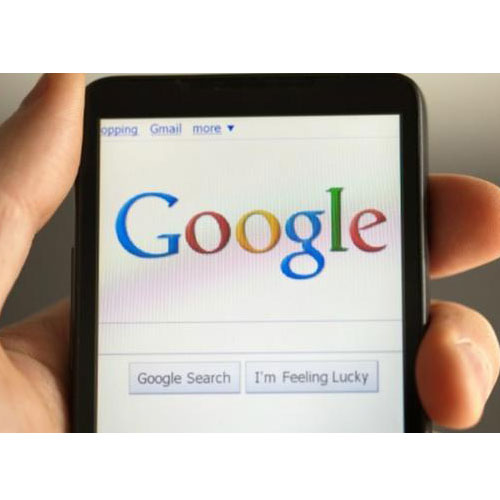 29 Apr

Understanding Google's Mobile Search Update
What it means to you!
There's been a lot of noise in recent weeks about Google's mobile algorithm update, both in the weeks before, but also the weeks now following. For some, this was built up with a certain level of hype which caused fear and almost panic buying for many.
For those of you who are not yet certain how such things may apply to you – you need to look at two things… (1) if your site is mobile friendly or, (2) if it meets the grade, the following article will help you find out and look at the relevant points.
First things first, why move towards this mobile update? It's been interesting. This is the first time in history, at least that I can remember, where Google has told us in advance that a major update was coming. Perhaps this one will affect as many as 40% of all websites in search results on mobile devices.
Previously with major updates, such as Panda, Penguin, even Hummingbird, they would come up on us like a storm without warning. So why do you think Google has let us know in advance? Simply this. It's comes down to what's called the user experience, the UX. Research now reports that over 50% of all search comes from a mobile device. Whether that exact ratio is the same for your business or not, if it's not yet, sometime it soon will be.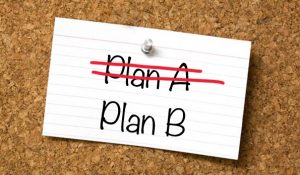 I saw on one forum where somebody asked the question, "Do I need to have a mobile site? Most of my customers don't view my site on mobile. My analytics prove it." A very well thought out and clever response said, "It's like a catch-22. Your website isn't mobile-enabled, therefore people don't look at it through a mobile, and of course because they're not looking at it through a mobile, you don't see that people want to see it through a mobile."
Simply put, if your website isn't mobile-enabled yet, you do need to plan it ahead for the future. However, I don't personally consider it important that everybody do it right now. That is if it's going to harm your budget, no, save it for later. What you can do instead is look at the individual pages which are most popular on your website and apply a mobile update to them. Yes, Google has confirmed that this applies to individual pages, not entire websites.
It also only affects search rankings on small mobile devices, not including tablets or iPads, and of course will be rolled out now across coming weeks around the globe. That said though, allow me to add one more note as to something which is even more important than mobile.
Yes, it's good to have a mobile website. However, if the content on your website isn't meeting the needs of Google search customers, mobile or not, it's never going to rank highly in the search engine rank positions. Google clearly said on one of their Webmaster Central Blog updates recently that, "While the mobile-friendly change is important, we still use a variety of signals to rank search results. The intent of the search query is still a very strong signal."
So even if a page with high quality content is not mobile-friendly, it could still rank high if it has great content for the query. Remember that phrase, "the intent of the search query." Everything now over recent years has been moving towards this — Google understanding the intent of the search query. Google has been asking itself for some time, "What is it that our people want to know, and what else might they like to know also?" This is understanding user intent.
Here's a Slideshare presentation that I did on this topic –
– Listen to an MP3 Recording of the presentation here –

Google. Mobile. SEO. And More!
[ 45:16 | 31.09 MB ]
Play Now
|
Play in Popup
|
Download
If you look back through the history of algorithm updates, you will see, even going back as many as four and five years, Google have been pressing us now for higher-quality, more relevant content to be included in its search. In fact, there is an article on the Google Webmaster Central blog from May 6th, 2011, which still, in my opinion, is the best article ever released on building high-quality content. It begins with a simple question, "Would you trust the information presented in this article?" and then goes on to outline how to build trust, how to position yourself as an authority, and how you can show expertise in your industry through the content on your website. This is still the number one thing that Google is looking for.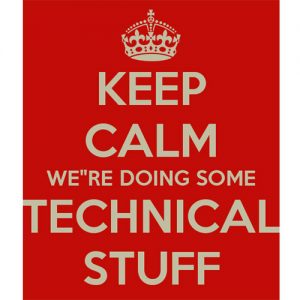 From a technical standpoint, it's imperative that you understand how your website is viewed on different devices. The difference between mobile responsive and a dedicated mobile site is simply this: A responsive website is a website that 'changes shape' and "responds" according to the size of the screen on which it's being viewed. The smaller the screen, the more it has to reconfigure. However, it's all done automatically. A dedicated mobile site has been built separately, often on a subdomain like m.yourwebsite.com. When someone lands on the main page, they are redirected to that mobile site.
I mentioned earlier that perhaps a more cost-effective and easier option for some business owners would be to just focus on individual pages and not their entire site if it's not affordable at this time. Building a mobile-dedicated site with a redirect focusing on just perhaps your top 10, top 12 or so pages, then with links to your contact button, that could be incredibly effective and a viable strategy for many.
If you have an ecommerce site, however, that's different, and the risk of errors on mobile increase tenfold because it's automatically and dynamically driven.
It's also important that you avoid common mistakes, and these can only be checked after the site has been done, things like JavaScript problems, CSS, or large image files, unplayable or unreadable content. For those of us who use video, we really want to make sure that our videos don't start auto-playing on mobile. That's nothing more frustrating. Look out for faulty redirects or mobile-only 404 errors.
If you've been to any of my trainings, you will know that I am great advocate of listing and verifying our websites with Google Webmaster Tools. You should most certainly do this when you're going mobile so that you are then able to run what's called a mobile usability report, which will keep you in touch with what's happening from a technical standpoint.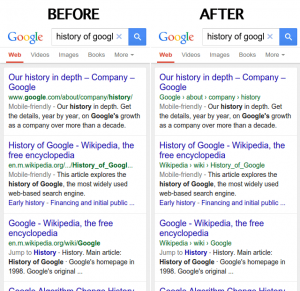 Mind you, as a sidebar, wouldn't it be good to know anyway if Google has a problem with your website? Wouldn't you like them to send you an email? Well, they can and they will, but they'll do it through Google Webmaster Tools. You should also take the time out to view how your mobile site or responsive site appears in Google search on a mobile. Have you noticed that they're starting to replace the site's URL from search results and using just the name with the breadcrumb path? I first saw this on my own site last week. From a mobile standpoint, it means they can put forward more information quickly. You have to make sure it's the right information that is being put forward.
Lastly, above and beyond anything else, as mentioned earlier, you must understand that the whole point of this algorithm isn't to have you spending more money on more websites or more options, but it is to deliver a better user experience to Google's customers. That's who they are looking to please. So we, from an SEO point of view, must also do the same — seek to answer the queries of their customers. It's not what we want that's important. It's what they want. It's not just what they want now. It's what they might also like later. If you are able to gain a greater understanding of that user search and user intent and build that content into your website, you'll not only set yourself up for solid SEO success, but increase your conversion rates at the same time.
It's not what we want that's important. It's what they want. It's not just what they want now. It's what they might also like later.
Think about it. In the old days, and yes, I remember these, we went to the shop, we had a look around, we compared one model to the other. At this point in time, we had maybe thought, "Mm, I'd like to buy one of those, but I'm not quite sure yet which one." We had to research the product. We now do that in Google. Once we decide on which product or service we're going to buy, then we would decide on price.
It comes down to this. Two different types of customers, those who know what they want and will just go out and find out who sells it and choose who to buy from, and then those who don't yet know what they want, who are using Google to find out what the options are, who will then find people who sell what they want, and then once they've decided on that, then they decide who to buy it from. If you can provide both sets of information to your customers, you're setting yourself up for success. And remembering that user experience above and beyond anything else, keeping the site fast, making sure your touch points and navigation are easily accessible, making sure that people can find within a single click, perhaps at the most two, what they are looking for, then to end up on a good solid information, a content page where they are within just one touch, one click of what you are looking for — the sale, the conversion, or the lead.
Following are a number of references to help you explore this topic further should you wish. Or of course, give me a call, send me an email through the contact form. I'd be more than happy to help.
References (these are all linked above at some point)
http://moz.com/blog/9-things-about-googles-mobile-friendly-update
http://insidesearch.blogspot.com.au/2015/04/ranking-change-to-help-you-find-mobile_21.html
http://www.woothemes.com/2015/03/google-rankings-boost-mobile-ecommerce-sites/
http://googlewebmastercentral.blogspot.com.au/2015/04/faqs-april-21st-mobile-friendly.html
http://googlewebmastercentral.blogspot.com.au/2011/05/more-guidance-on-building-high-quality.html
The Google Mobile "Study Guide" Tests –
https://developers.google.com/webmasters/mobile-sites/mobile-seo/