01 Jun

A Quick Guide To Majestic's New Link Data Tool

As an online marketer, you may or may not have heard about the brand new evaluation metrics recently launched by renowned link intelligence database Majestic. Not sure of the true meaning of trust flow and citation flow? Want to learn how these concepts are set to transform your link research? We've put together a brief guide to these innovative metrics for SEOs seeking for answers – fast!
What is Majestic?
First of all, are you signed up with Majestic right now? MajesticSEO.com, which is used by thousands of marketers worldwide, is a specialist platform that allows the user to take a closer look at the actual authority and influence of any URL with the help of a handful of incredibly handy resources: Site Explorer, Backlink History, Bulk Backlink Checker and Neighbourhood Checker. In short, you can view the link juice passed to any site from external sources in a matter of seconds – a service that is invaluable if you're trying to develop a new SEO campaign.
The team at Majestic are constantly looking at ways to develop the platform, however, and after months of intensive research have presented SEO specialists with the Trust flow and Citation flow metrics.
So… What About The Metrics?
The cutting-edge 'flow metrics' mentioned are set to rival industry standards ACRank and MozRank, both of which have been used extensively by professional site optimisers to rate the linking power of a particular website by taking a number of SEO factors into consideration. But how do they differ, and how can they be used to better explain a site's linking profile?
Here's a brief description of each metric for you to get your head around: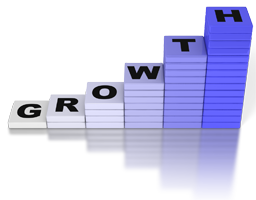 Citation flow: The citation flow is based on the concept that the more links a site has, the more influential it is. So, typically, the more links showing up for the site in question, the higher the citation flow.
Trust flow: If a site is linked closely to a number of renowned domains, it'll be better trusted by the search engines, therefore will achieve a higher trust flow. On the flip side, if a site is seen to be linking to a number of notoriously dodgy domains, its trust flow score will suffer.
Both metrics work on a scale of 1 to 100, with 1 being the lowest possible score and 100 being virtually impossible to achieve. Got it? It's a new way of thinking, but arguably a step in the right direction for SEOs still heavily reliant on PageRank et al. And, best of all, you can be sure that all data generated by this tool is as up to date as possible, because Majestic's FreshIndex is updated every single day.
Why Use Trust Flow & Citation Flow?
It's impossible to argue that these metrics aren't easily put to practical use. Majestic has worked hard to make sure all findings are easy to understand, so present all results in a simple graph, as shown here.
The Y axis corresponds to the trust flow and the X the citation flow. Each dot represents an identified link. If a dot is high up and sits further to the right, it would be interpreted as powerful, because it would have high citation flow and trust flow scores. All the dots appearing in the bottom left-hand corner of the graph are considered weaker links by the tool's algorithm, which is why this whole area tends to be highly populated and therefore denser – naturally, run-of-the-mill sites have a lot more low to medium quality links.
After running several reports on a variety of websites, Majestic has taken a closer look at a number of graphs generated and has been quick to note recurring trends. As an example, ,most link profiles have better citation flow than trust flow – strong trust flow is hard to achieve, as sites administering the highest quality links tend to pass authority around between themselves, leaving many other less-established sites to fight for acceptance into a close-knit community of influential pages.
So how can Majestic's latest invention help you? Well, if you're working for an agency or as an SEO freelancer, presenting clients with a colourful link representation that clearly depicts their site's strength saves you spouting hours of jargon – after all, a picture speaks a thousand words! It's also a great indication of how the site you're studying is viewed by the search engines, especially when compared to your closest online competitors. You'll have a better idea of the work that needs to be undertaken to achieve higher rankings and will be able to monitor your progress over the coming weeks, months and years by running regular reports on the same site.
While we think the new tool is a fantastic idea in principle, it'll be interesting to see how the SEO industry reacts to these metrics and rates their effectiveness as the hype dies down. There will be plenty of people who are ready to condemn this concept from the offset, but why not give it a go yourself, form your own opinions and share your findings with the rest of the community?
This post was created by the specialists at SEO Positive, one of the UK's leading search engine optimisation agencies.