11 Jul

How to Create a Good "How To" Idea

There's one thing that's dead set certain in the world of online business and web marketing – a high percentage of our customers are looking for information. Though not only information about online business stuff; that's just a niche. People these days are looking for information on an amazing variety of different topics. So whatever you target marketplace with your online business, you can easily apply the following principles for yourself.

When I was getting started online I wanted to know how to build an internet business. I wanted some way to work from home – and so off I went in search of my fame and fortune.

Not a particularly interesting story and certainly not uncommon. Tens of thousands of people last month began the same journey. However, now that you know this, how could you begin to capitalise on it?

Simply by creating your own "how to" selection of articles, audios, videos – be they free or paid – all you need to do it create a solid selection of "How to" and you can begin to tap into this amazing marketplace.

It all begins with "How to get a How To Idea".

Let's say that you *do* work in the internet business side of things….. Then by going to your favourite search engine keyword selection tool (or any other tool that does the same job), you can do a search for "how to *keyword*".

Here's a small selection that I found while researching this article, "how to business" –

how to business plan
how to start your own business
business how to start
how to start a business
how to buy a business

Interesting. Can you see the possibilities for writing a number of small Special Reports for this 'How To' marketplace?

How about, "how to online business", being a little more targeted –

how to start an online business
how to online business
how to start online business
how to run online business
how to set up online business

Here you may begin to notice a similar trend. But this time the request is more focused.

What about 'how to internet business' –

how to start a internet business
how to start an internet business
how to internet business
how to set up a internet business
how to start internet business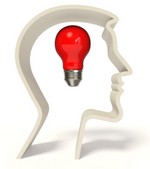 Once again, a definite trend is showing up which would easily lead a reasonable business person to say, "There's a marketplace there; I can make money with that."
But what EXACTLY do you do with those keyword phrases? You use them as the title for your article, audio, video, special report, product… whatever. You use them exactly as they are written word for word.
Let me point out though, that this article isn't going to go into the strategies of search engine marketing and optimisation, if you don't know such stuff yet you'll need to do some further research – 'how to do search engine optimisation for articles' might be a good place to start.
The point is however, that you can take this simple principle and apply it to any marketplace, any product concept and any type of idea – and make it your own.
How to build a….
How to make….
How to start…
And if you think that for some reason that the 'how to' marketplace in your niche is already saturated… no problem. There's a whole bunch of other starting key-phrases that you can use – Just go out and give it a try.
Other suggested starting terms you can use to create questions or research strategies for your products / services (These samples refer to the above three examples, but you can easily apply them to your own):
How to start internet business
Who can start internet business
What to do to start internet business
Where can I start internet business
Can I start internet business
Plus, how to build, how to create, how to find, where to find, how to make….
Try also mixing it up with these: should, might, do, did, would, must, could, why, will, isn't, can't, shouldn't, didn't, wouldn't, won't, start, couldn't, are, aren't, which etc. Juts test them in your marketplace and you could discover a whole new world of *want* in your customers.
It' easy, really. But if you're not sure – take a look at Maximum Success University; and I'll show you step by step how to build your online business.
– Paul Barrs