26 Jun

Working From Home Has Changed My Life

I love hearing success stories about people who are able to carve a living working from home; and while the internet can play a big part in that, it doesn't have to. Here's a good little read from one such person – Paul.

Working from home can be the answer to many people's prayers. After having children I wanted to stay at home with the kids but I couldn't afford to. The thought of leaving my children with someone else all day while I worked broke my heart. There was no way my husband and I could keep the house if I didn't go back to work so I got my thinking cap on and tried to find a solution.

What I came up with has changed my life. Before I had the children I worked as a personal assistant for a local company. I decided that I would use my skills and references to start my own virtual assistant business. It's very easy to assist small to large companies from home providing you have the computer software and programs and a good internet connection. I would be able to work from home around my children and still see them grow and learn while bringing in much needed money.

One Client Down, Many More to Go

I began working on my idea immediately and the first thing I did was to contact my old employer and ask for a recommendation. I was thrilled when they contacted me a week later offering me some freelance work from home! It was only a couple of hours a week but it was a start and a brilliant way to find my first client.

The problem was the two hours a week wouldn't cover the bills so I needed to start marketing myself online and find more work. I started with a website which was really great fun. I designed my own logo and thought up a name for the company. I needed to learn how to help boost the rankings in the search engines so people could find me too. That was hard work and I ended up seeking advice from the professionals.

Using Social Media for Marketing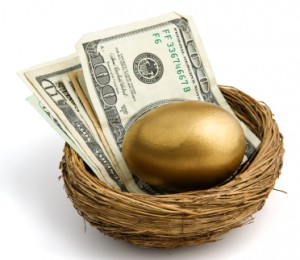 Along with the website I also worked on social media marketing. I have always used Facebook and Twitter for personal reasons so I was comfortable with the platforms. I created profiles for the business and began trying to build followers. I was informed that social media could be used for link building and networking, and I have found this method of marketing to be great fun and worthwhile. I have managed to gain several clients and discovered lots of people just like me who are working mothers. We have a great support system going on and they regularly help me by sharing the links I post to my latest blog posts.
I have managed to start earning a decent wage now but it's taken a while for things to get going. Now my site is doing better in the search engines I am managing to attract more business through the site so work is constant at the moment. If you want to work from home all you need is an idea and to learn about how to make a successful website. Many mums I know have been influenced by my business and started their own. If you are stuck for business ideas perhaps some of the following will inspire you:
Child-minder
Dog Walker
Copywriter
Graphic Designer
Online shop owner
I work around my children's routine. In the mornings they go to nursery and I manage to do all the tasks such as making calls, managing diaries and booking appointments. The afternoons I spend with the children and when they are in bed I start working on all the other jobs such as data entry and managing websites. It's hard work especially with young children but it is worth it.