17 Sep

Writing Website Content That Converts

Today's guest post comes from blogger Nick Walz, in which he shares the key ingredients on how to write website content that converts customers to cash. Sure seems like a good idea doesn't it! Read and enjoy! Remember to leave your feedback in the comments 🙂

Writing content for the web that will lead to potential customers reaching your website and convert them into actual clients is the ultimate goal for any SEO content writer. There are many ways in which you can effectively communicate with your targeted demographics through the written word—the key is knowing what it is that your prospective customers want to hear. For the best results, contact a top SEO agency today to find out how your site can benefit from their services.
Stop Writing for Yourself and Start Writing for Them
One of the biggest mistakes many businesses make is creating content based on what they think their customer or client would want to hear. You know what they say about assumptions. Instead of playing a guessing game that wreaks havoc on your rankings; talk with actual customers who did convert. Ask them: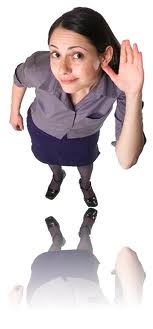 – How did you find our business?
– What made you choose us over our competitors?
– What do you feel we did well?
– What can we do to improve your experience?
Don't be afraid of asking for feedback, oftentimes your customers will be flattered that you value their opinion so much. By conducting these interviews you can get a real insight into the way the minds of your customers work.
Ambition Can Break You
Attempting to build your online presence without the assistance of a top SEO agency could be detrimental to your business. When it comes to trying to handle all of your SEO on your own it can be overwhelming and can lead to mistakes that can have significant, negative effects on your rankings and ability to reach clients. Don't be afraid of asking for help, no one said you have to conquer the world on your own.
Be Relevant
Whatever you are going to share with an online audience needs to be there for a reason. Don't write something for the sake of writing it, go beyond yourself and your own goals and provide a service to others. This will not only make people more apt to trust your business, they will feel like they are getting something for free and everyone loves free.
What you do to represent your business online is just as important as how you conduct yourself offline. There is no running from the important role the Internet will play in the success or failure of your business, so speak with a specialist today and develop the right SEO strategy for your needs.
Nick Walz is an active blogger and writer who likes to share his advice and tips to the online community. You can contact him on Twitter @Nick_Walz.