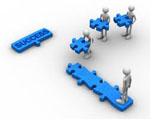 When was the last time you read an online review? Probably very recently. When was the last time you wrote one? Probably not so recently. Online reviews help a lot of people make decisions, but only about half of those people bother to write reviews themselves. Why all the taking and no giving? If you're still reluctant to write your own reviews, here's why you should change your mind.
You're Adding Legitimacy to the Community
Online reviews are extremely important – the majority of consumer purchases are influenced by them in one way or another. Businesses know how important they are, and how much bad reviews can hurt them, so many are willing to pay for rave reviews – so much so that fake reviews are becoming a bit of a problem. If you write online reviews, you'll be adding one more legitimate, genuine voice (most reviews are) to the pool, and you'll help to cancel out the fake ones.
You're Helping Out Your Fellow Consumers
You've probably read online reviews while trying to make a decision, and you know how helpful they were. The best reason to write reviews yourself is simply to help others in return. Your reviews can be very useful to others when they're making a decision, so why pass up on an opportunity to assist? If you've had a bad experience and you write a review about it, you'll be helping to prevent others from suffering the same way you did.
You're Helping Out Businesses
Businesses value consumer feedback greatly, and your reviews are just as helpful to them as they are to other consumers. When you write a review, you can be sure that company will hear it, whether they acknowledge it or not. Your opinions can, and do, help influence their policies and products. You'll help small businesses grow and succeed, and you'll help big businesses stay in touch with their customers' needs.
You're Helping Improve Things for Everyone
When those businesses hear that you're dissatisfied with something, they'll likely work to change or improve that for future customers. If you really love something, a business will try to do more of it. These adjustments based on your opinion are helpful to everyone. All consumers can benefit from the opinions of the few who write reviews, so why not join in and let your opinions be heard, too?
You're Giving Yourself a Voice
Writing an online review can be an excellent way to express yourself. If you feel strongly about something, whether good or bad, you don't have to keep it to yourself or tell only a few close friends. You can write a review and amplify your voice so that thousands can hear it.
Bonus: You Might Get Perks
This probably shouldn't be the sole reason you write reviews, but if it helps convince you, okay. Sometimes businesses read your reviews and reach out to you because of them. If you write a good review, you might get some sort of perk, like a future discount, as a thank you. If you write a bad review, you might get an apology and some sort of compensation, like a refund or replacement product.
Henry Collins is a small business owner who works as a freelance writer when he has time. He often gives advice to other small business owners about Review Trackers.