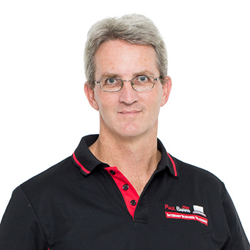 Hello, folks. Paul Barrs signing in for another YouTube update, and I'm revisiting an old subject, here, a question that I get asked time and time again. How do I start a web design business from home? Now, people ask me this because I've been doing it for, I don't know, well over ten years now. I guess over that time, I've certainly become battle-tested, battle-proven that I know how to make this thing work.
There are different levels that you can take it to as well. Perhaps I'll record some other videos about going from just from home to the firm or the company. But the thing is, if you're going to begin, you've got to begin at the beginning. So, I'm assuming you're watching this video right now, because perhaps you're interested in learning how to start the web design business from home. There are some things that you need to have. You don't have a choice in these. These are not optional.
Number one, you've got to have some skill. I mean, the ability to actually do this yourself – or is the catch, or to know enough about it to be able to supervise somebody doing it for you. Look. It's true. You don't have to be able to do the whole thing yourself. You don't. I don't do the whole thing myself.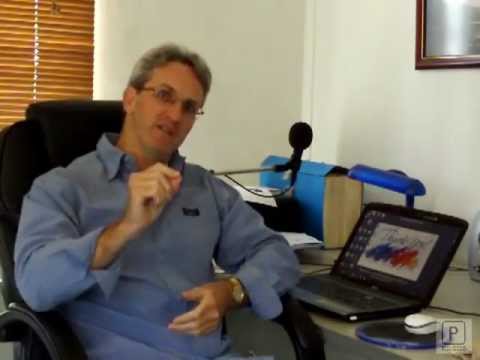 I have people that I outsource to all the time, my VAs, my virtual assistants, and they do a lot of the work for me. But I have to have the knowledge to know that what they're doing for me is good and it is correct for the client. So, skill is number one on my list.
Number two, I believe that you have to have passion. You have to have some desire, and you've got to enjoy the work that you're doing. Let me tell you now, if you're just looking to make a few dollars here and there, starting a web design business from home is not what you want to be doing because it's going to take some work.
You're going to be sitting down on that computer and making things happen. If you're not passionate about serving your customers and giving them the best results that you possibly can, this is not for you.
Number three on this list, and there probably really are only three, but I'll make it four. But number three, the most essential you-must-have things if you want to start a web design business from home, is you must have time. You must have the ability to do this. I mean, just this morning I spent 45 minutes on the phone with a potential new customer. I was able to close that deal. To put it all together, I had to reissue another invoice, which took another 20 minutes just to get all the fine details together.
Now, tomorrow morning I will sit down, and then what I will do is I will create a list, a to-do list of what the client needs to provide me with. The content for this page, the images for that page, the products to go onto their shopping cart. The descriptions, how they need to be named, all of these things. It's going to take me, I've worked out, on average about an hour and a half, just to put that list together.
Now that list then becomes, for me, a blueprint, and for them an ABC guide on what they have to give to me, and then what I have to forward then to my VA, and what the VA needs to know step by step to get that thing happening for me. There's a little key in there as to how I run part of my business. But it takes time, because then I'll outsource that to the VA and I will do some of it myself, and perhaps set up the framework. Then send the content over, and the VA installs that and sends it back to me, and I look at it.
I'll go then through my checklist and I will check it off. It's going to take me an hour to do that, presuming everything is right. If not, I've got to send it back and negotiate here. Then I'll take it to the client for the first draft. This takes time, and boy, oh, boy, it takes some passion along the way. Yes, it means I must have the skill to know that what's being done, to know what is being delivered is true and correct.
So, I mentioned that there was perhaps a number four. Hmm. What do you think that could be? It's the one thing that I believe will make or break you, and probably for some people watching now, the reason why you want to get into this home-based, web business thing. It's people skills, the ability to talk with and negotiate and speak with people.
Most people who want to work from home on this thing called the computer, on the internet, they do it because they don't want to talk with people.Well, I'm telling you now, if you want to run a successful home-based web design business, where you're not running off a shopfront, where people aren't walking in your door or necessarily picking up your phone, you have to know how to talk with people.
Those who you meet at networking events, at local business gatherings, local shops, wherever, you have to be able to speak with them and get to know them, and let them know that what you do, and not push them, and not sell to them, but offer advice and information to them. I do it in forms of sitting down with a cup of coffee.
My local coffee shop is my office. We sit down for an hour, and I give an hour's free time in exchange for a cup of coffee. I've got three of those appointments lined up tomorrow, three potential new customers. Just a coffee, and I will give them as much information as I can in that hour to help them build their web business.
Now, I'm just doing it from home. I like the coffee shop because – I mean, I could and I do sometimes have them here in the office. But I just grab the laptop, jump on the bike, and off I go. Easy to do, yeah? But you have to have those people skills. So, you're watching this video still because you want to know how to build and how to run, I assume, a successful home-based web design business. Yeah?
Well, you've got to have some skill, and if you don't yet, contact me. I'll help you out with that, point you in the direction of the web design training that I offer. You have to. You absolutely have to have the ability to get out and talk to people. You must have the time to actually make it happen as well. Okay?
These things are incredibly important in terms of making this whole thing work, and of course you've got to have the passion. You've got to have the desire. You've got to want to make it happen, and when you get a new customer as I did this morning – oh, boy. Bang! That makes me happy, and I know that she's going to be happy as well. That's what it's all about folks. That's how you run a business step by step.
I get this question a lot. I think I'll have to give some more information and more videos. Would you like that? Leave a comment below. Let me know. I can easily sit down and spend ten minutes recording these, quick and simple, easy to do. Thank you very much for listening. My name is Paul Barrs from PaulBarrs.com. Stop by. Have a visit. Look at some of the wonderful training I offer there, all free, just for you. I'll talk to you again real soon. Bye-bye.
Transcript Services provided by SpeechPad.com