Did you spend a bunch of money on a brand new website only to have it just sit there with no visitors? Lots of webmasters end up frustrated and disappointed by a lack of visitors to their websites. People are often under the impression that visitors will show up to their sites as soon as they are built. Unfortunately, just building a site is not enough; you need to drive traffic to it
What are some methods of driving traffic
Article Marketing
Article marketing is a great way to get targeted visitors to your site. It is an older method, but when done correctly it still works very well. When you write content and submit it to article directories, you are allowed to leave a link back to your web page
People take your content from these directories and post them on their own pages. When they do this, your content starts to spread across the web with links back to your website. When people read your content, and if they find it useful, they click the link and visit your website
When publishing your work to article directories, you should really try to give the readers good content that they will find useful. Good content will drive targeted visitors to your website because they will want to read more about what you have to say on a particular topic
The great thing about article marketing is that you can write hundreds and hundreds of articles, all of which give you a constant stream of traffic. This method is free, and if done for a long time, can really give you a nice stream of targeted visitors
Video Marketing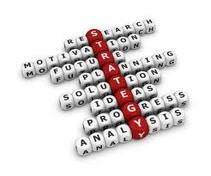 People love to watch videos; YouTube is one of the most popular sites on the Internet. Many people use sites like YouTube in the same fashion that they would use a search engine in. If you can make interesting videos for your website, you can drive a lot of traffic from video sites
This is a fairly new way of driving traffic, so there is not a lot of competition. There are many people on these video sites, and not a lot of businesses have realized that they are missing out on tons of potential clients. The type of visitor you want will dictate the way video is used on the site. If you want to use it for ranking, host the video yourself, allow it to be embedded, and deliver it through a CDN like Amazon S3. This will allow people to share your video by embedding it, which will give you links. The CDN will make sure that regardless of the amount of people trying to access the video, it will always be available and load quickly
Making videos does not have to be an expensive endeavor. There are lots of different programs on the market that can help you create professional looking videos in just minutes. If you poke around the Internet, you can even find editors that let you edit and create videos for free. These tools are very easy to learn, and can be mastered in an hour or so.
Social Networking
Social networking sites are exploding in popularity. People are constantly on these sites, which makes them a perfect way to drive traffic to your website. If you set up a creative Facebook page that people are interested in, you can funnel them to your website.
Lots of companies set up Facebook pages because there is a ton of traffic on the site. If you link back to your regular website, some people are bound to click on your link to check it out
People have short attention spans, and this is the exact reason that they love sites like Twitter. You can set up a Twitter account and send out tweets with your websites URL in them. People will see the tweets and then click on the link, bringing your website traffic. Be careful when you do this though, if every tweet you send out is just a link to your website people are very likely to unfollow you.
Be creative with your tweets and try to keep them interesting. Send out links to your website sporadically so it does not look like you are spamming
These three methods are great for driving traffic to your website. They also give you the advantage of getting links from authority domains. Getting links helps drive your website up in the search engines. When you keep linking back to your website, you will notice that you start generating organic traffic as well as the traffic you are getting from your other efforts. Keep your efforts consistent, and your website traffic will start to increase exponentially
This article comes from Pete Wise, a White Hat SEO Jedi that founded PeteWiseSEO. His firm is one of the best Internet Marketing firms in Colorado, and specialize in Conversion Rate Optimization. Check out his efforts in Colorado SEO on his website