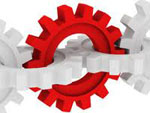 Link building is important not just for SEO, but also for the value that those links will give you from a networking perspective. Getting people to talk about your website is an essential part of building brand recognition, increasing traffic, and making new contacts. If you're struggling to find ways to get people to link to your site, then consider some of the following techniques.
1. Talk about other companies: If you're attending some international events, link to the event management page and talk about how excited you are to go. If you use a product and like it, write about how awesome it was, and email the company that makes the product, inviting them to use a part of your post as a testimonial. Most companies love to link to positive coverage.
2. Comment Lots: Spend a few minutes each day looking at popular news sites that allow profile links and commenting on stories. Don't spam; make sure that your comments are on-topic and insightful.
3. Use social media: Make use of social media to share your site's content, and also to supplement it. Don't just tweet links to your posts, and set up a Facebook page. Look at other social media sites too. Make videos and share them on YouTube. Record short AudioBoo messages to share with users of that site. If you're a fitness expert, share advice on Fitocracy. The more sites you use, the more people will see your own site.
4. Send out a press release: Have you redesigned your site? Send out a press release announcing the grand unveiling. Launched a new feature? Let the media know! You can announce almost anything with a press release.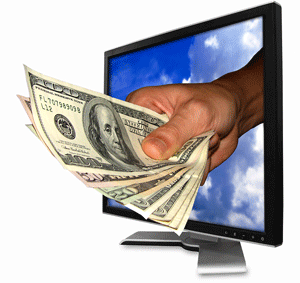 5. Help local businesses: If you have some useful expertise – whether that's event management, web development, proofreading, or something else entirely, you can use that expertise to build up a relationship with local businesses, earning a link in return.
6. Join everything: Sign up for every forum, blog, social network and other service that is related to your industry. Make sure that you fill out your profile fully, and include a link to your business website. Some of these profile links will count as "link juice" for the search engines, and even the ones that don't may still generate some clicks and traffic in the long term.
7. Guest blog: As an industry expert that has worked on lots of successful projects, and attends many relevant international events, you have a lot to offer other websites in your niche. Use your skills and expertise to offer guest blogging services to other webmasters. They get free content, you get an incoming link.
8. Give something away: If you have the right skills, create an ebook, a wordpress theme, or something else useful to give away to people. Include a link to your website in the footer of the theme, or prominently inside the book.
There are lots of other ways to build incoming links, but the above techniques are fast, simple, and effective. Don't rely on just one method to build links. Instead, diversify your link building efforts for best results.
This post was written by James Harper on behalf of AMA Events. Please click here to find out more about international events and event management.