Today's guest article comes from my good friend Brian Terry. It's a shocker of a story that makes you want to laugh… but you just can't.
Enjoy (and learn from this simple mistake).
One of the biggest outsourcing mistakes I've ever made has  got to be when I hired someone to write 200 articles all about "spyware software".
At that time I was into the darker side of SEO using very expensive software to create highly optimised cloaked pages.
All in the name of tricking Google into sending me lots of traffic.
This was no ordinary SEO software either…
It was industrial strength…
It was complicated (i.e. you needed a computer science degree to master it).
And you needed lots of content (hence the 200 articles I outsourced)…
You might think the mistake I made was trying to trick Google with cloaked pages…
…but you'd be wrong (there was a far bigger mistake).
It was getting the same person to write 200 articles.
Here's what happened…
I did my keyword research and found 200 hot keywords on the "spyware software" topic…
I went to a freelance website and posted my job ad…
Within 24 hours I had 14 applicants…
I went through them all, picked the cheapest one who could get it done the quickest and hired them…
(so far so good, right?)
The person I hired replied back to me thanking me for the work, I told them what I wanted and handed them all the keywords.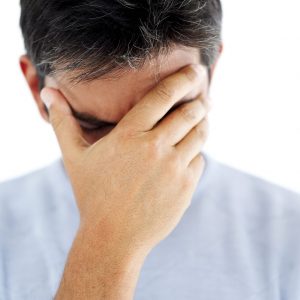 Off they went on their merry way.
2 weeks and the deadline had arrived…
No articles…
I contacted them and they said they were working on it…
I gave them another week…
(By now I had no idea if they were even writing the articles.)
Another week and bam! they were all delivered.
I couldn't wait to see what they had written so I quickly downloaded the zip file they sent and opened up the first article.
Everything looked fine…
I checked the next, again fine…
I sent over payment, thinking everything was all "hunky dory".
When I got to checking the 11th article I realised that they were now re-writing the first 10 articles!
As I randomly picked out other articles I could see exactly what was going on here.
It was 10 articles re-written 20 times! Ahh!
If I had to have 200 article written again here's what I'd do…
Make it really clear that each article must be unique
 Get sample articles from people before I hire them
Hire 10 different people to write 20 articles each for more diversity
 Get them to send me their first article as soon as it was written. This is to make sure they were writing the way I wanted.
 Have them send the articles over to me in batches of 5 so I can keep an eye on quality.
 Check every article before releasing payment.
The final lesson I learned was…
Don't even think about tricking Google, if you're clever enough  to get away with it you'll soon be found out and lose everything. Needless to say that it didn't work for me.
The Outsourcing Profits Blueprint shows you how to avoid making all the same mistakes I made all those years ago….
==> Find out how you can get a copy at Outveo.com
You'll be able to outsource in total confidence.
All the best!
Brian Terry