Does your competition continue to build their profit margins and gain more market share as you sit on the side-line watching? Are you feeling overwhelmed with the task ahead? Getting started with your first advertising campaign needs a highly strategic and measured approach. Your initial goal should be focused on gaining traction followed by momentum hence laying the foundations to build your empire.
Even the best product will fail unless there is an element of public awareness. As advertisers, it's our role to make the public aware of the goods or services we have on offer. The best way to achieve awareness is through implementing an effective advertising strategy.
The following outlines a step by step guide on how to implement an advertising campaign to gain exposure for your brand and products.
1/ Your Objective
Ask yourself what you are trying to achieve? Are you looking to accomplish more sales, brand awareness or traffic to your website? Once you have determined your ideal outcome for your advertisements, it's time to make this goal a reality.
2/ Identifying the Market
Even though you won't like to admit this, the goods you have to offer will not likely appeal to everyone, and the same goes for your ads. So in order to get the most out of your advertising campaign, you need to make your ads appeal to those people who are more likely to have a genuine need for your products – your target market.
Find out more about your target audience:
A. Demographics – employment, income, sex, age and interests.
B. Patterns of shopping habits – impulse buyers, premeditated buyers and other spending habits.
C. Their fears, desires and needs towards your product.
The more information and research you gather regarding your target market, the easier it will be to design create and effective adverts.
3/ Make a Connection by Relating to Your Target Market
This can occur by letting your targeted market know exactly how they stand to benefit from doing business with you. Optimize your ads to focus on just one key component:
A. Exactly what it is that you want the product to do.
B. The way in which they will use your product
C. How much a potential customer is willing to pay for your goods and services.
D. Using an emotional element to grab the attention of a customer and relate this to your product.
It's important to make your ads revealing by showcasing the needs of your audience.
4/ Implementing Your Strategy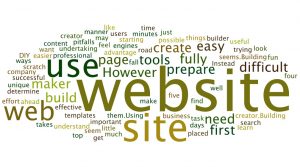 Your creative strategy needs to highlight the main message. This message will need to vary depending on the type of media you use. Keep in mind that the main focus of this message needs to remain consistent if you are to establish product recognition for your brand:
A. Expose your brand colors.
B. Use the correct tone and mood depending on who you're targeting. Professional ads need to appear conservative yet thoughtful. As opposed to a casual strategy for night clubs or a young audience which will need to be bold and colorful.
C. Create your ads in a way that are legible from an end users perspective.
D. Establishing credibility in a way that your product and brand sounds believable.
5/ Your Advertising Budget
There are a variety of methods to determine your advertising budget. This could be based on a percentage of estimated sales, or it might be based on previous financial returns then multiplied by the profit ratio of the industry average. Consider both these options before determining how to set your budget.
6/ Deciding on the Appropriate Forms of Advertising
Now that you have identified your targeted market and are satisfied with what the market needs from your products, you'll need to decide the various advertising mediums to run with. with the Internet now at your disposal, deciding where to advertise comes down to several key areas: websites, online magazines and e-newsletters.
Various websites online will also allow you to quickly find offline advertising sources such as newspapers, radio or TV that relates to your target market.
Gather as much information as possible about these advertising options so you can make the best decision as to what is going to find your target audience and what fits best with your budget.
7/ Pulling it all Together!
Once you place your ads, you'll need to make sure you have taken measures to track the performance. In the beginning, you may opt to place your ads at different times to measure the effectiveness. Always ask your customers where they found you and how they heard about your company.
A good measure of performance is usually a 6 month period. This amount of time allows you to evaluate and assess the performance so you can tweak and update your campaigns accordingly.
Final Word
An effective ad campaign can not simply be implemented once and forgotten about. As an advertiser, you'll need to constantly monitor and stay abreast of the outcomes so you can continue to make up ground and beat your competitors. This also means you'll need to keep up to date with the current industry and advertising trends.
An advertisers job has no finish line…
The author: Matt Fuller works as a web design consultant on The Sunshine Coast of Australia. Matt also manages a team of dedicated article writers for websites and has worked and lived on the Sunshine Coast providing web design and article writing services for the past 10 years.