29 Jun

Ways to Increase Your Popularity in Social Networks

Want online traffic? Here are some tips to create traffic and ways to increase your popularity in social networks. Even with interesting and intriguing content, your site may not receive as many hits as it deserves. You must go the extra mile if you want to increase your popularity. According to buzzom.com, there are a number of techniques which when implemented will virtually catapult your into cyber-celebrity status. First of all, use a good number of eye-catching pictures to break the monotony of words and to illustrate.

If used correctly, a picture will surely be worth more than a thousand words. Secondly, do not limit yourself. In order to increase your popularity in social networks, branch out and set up accounts in a variety of sites. This will increase your audience as you will be reachable through more than one platform. You should also make an effort to provide links to all your sites as this will definitely go a long way towards making all your content available without having to go through long processes of searching for the one site.

Accessibility is key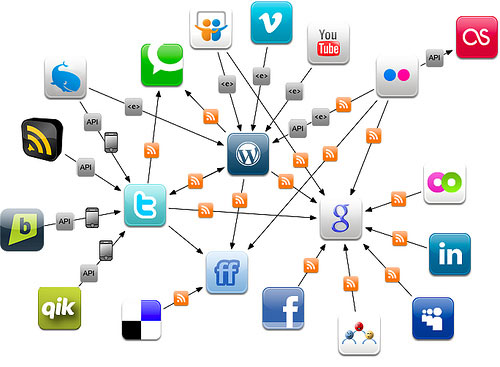 A dormant account is not appealing to other users. Increase the frequency with which you update your posts in order to increase your popularity in social media. Also keep in mind that sometimes less is more. Do not get carried away and overindulge in posts. Sometimes this can be annoying to other users and this will definitely not work well towards increasing your popularity in social networks.
Be consistent. Decide how often you want to be updating your social network accounts so that people can know when to expect new posts. This creates demand for your presence and gives your audience something to look forward to as well as increase the number of likes and shares on your posts which will trace back to your respective social network accounts. A satisfied reader/follower is most likely going to tell a friend. Where possible, create fan pages where your followers can come together, interact and share ideas.
For an online chatting site such as 'mezee.me', make sure to keep your content relevant. Participate in as many social groups and events as possible to increase popularity. Engage your followers/friends on the social network. Come up with interesting ways to engage your audience directly and indirectly. For example have an event that they can look forward to weekly or fortnightly. This will surely create preference for your pages so be sure that popularity will ensue.
Lots of tools that you can use to increase your popularity on social networks have been created by a variety of companies. For example 'social media for Firefox is an add-on that enables you to identify popular topics during a particular time. With this information, you can develop quality content on these topics and this will increase the chances of your page getting visited. 'Google insights' is another tool that provides the ever-crucial information concerning commonly searched terms. This will enable you to evaluate your posting strategy and make amends where need arises to increase your popularity.
Ludwing Hernandez, Full time webmaster, Follow him in chat rooms Mezee.