03 Apr

How The New Facebook Changes Impact Businesses

There is no doubting the impact that Facebook has had on the concept of social media; it has largely replaced all means of communication, with many people resorting to it for sending messages instead of using email. With the numerous features on offer, Facebook has become a one-stop means of connecting socially, for business and for other types of communication.Of late however, several changes have come about in Facebook. While these have gone down well with social users, they have a very different impact on businesses. Here is a look at some of the changes and their impact.

The styling of cover photo and profile image: This change was long in the arrival and now that it is here, you no longer have a photo strip that runs across the length of your page. There is a single large photo that you can use to speak volumes about yourself. For a single product company, these can be a little restrictive in terms of communicating a message. Also, it prevents one from having a call-to message and encouraging people to like the page. The size of the profile picture too has changed and for those with a horizontal logo, this can be a little difficult to adjust to. Even then, it is now the best place to display your logo compared to the other picture sizes and positions.

Access to large display of posts and pinning: With this feature, you have a new way of telling the story of your organization. With the help of the star icon over every post, a reader will be able to expand on something that they find interesting. You will also be able to give it a highlighted position by pinning it to your profile with the pencil icon. This can be done for up to a year and is a great way of promoting some offers that you have running on your site.
Use of newer applications: Your new and improved Time line is where you can now set up milestones for your company. This is the one place where you can talk of an upcoming event that your company may be having. You can access the set up by clicking on the line that runs down the center of your timeline and choose milestone. Fill in all the relevant information and you will have set up a milestone. It gives you the option of adding pictures for better impact.

You can now highlight up to 12 applications; but of these, only four will be able to have a place on the top row in a prominent space. Since the profile photo cannot be removed, you are actually looking at three applications. If you need to move your apps around, click on the arrow below apps to view all that you have. Using the pencil icon you see, rearrange them in the pattern you want them displayed. The method of arrangement is more of a swap game. With the new app buttons, you now have the ability to be creative. The photo that appears alongside the app can be changed and even the tab renamed, allowing you to take complete responsibility for its presence.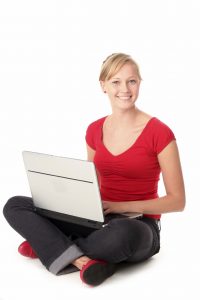 Facebook offers are something that will be launched for companies soon. Currently it is available only for a few companies. This is more like Facebook's deals that have gone viral. A post you make will be sent to the news feeds of all your fans in a much more visible manner. If you have an ongoing offer, it can be obtained through the post or a link that is available on it. More like an instant gratification of sorts. In addition, since Facebook is already in possession of everyone's email id, individuals can take the rest of the offer and its completion offline into their private mail. What you need as a backing is the kind of infrastructure to deal with a deluge of people interested in the offer. Right now, there is no cap on the number of offers that can go out and be accepted
The good part about this is that Facebook offers you a way to understand the feature better and make use of it in an intelligent manner.
Insights and Admin panel: You now see that the Insights have been moved into the upper right hand of the admin panel. The navigation within this panel itself has changed so much. However, if you are comfortable with the old panel itself, then you will be able to get it back by clicking on the Manage Drop Down tab and then editing your page the way you want.
Facebook constantly undergoes changes to make it more current and relevant. Knowing how these changes function by taking the virtual tours that are offered are just some of the ways in which you can make the most of it for your business.
This guest post comes from White Chalk Road SEO Perth, who are a boutique online marketing company based in Western Australia. Specialising in search engine optimisation, paid search, market research, link building and all things online marketing White Chalk Road can help your business thrive online.