14 Jul

How Often Should You Post to Facebook

Do you have a Facebook Business page? You should have a Facebook Business page if you don't have one yet for your business. Yes, not only is it essential, it is expected. That's the most important thing; we must do what our customers want us to do, which of course, now brings me to contradict what I've just said. Maybe you don't need a Facebook page.

Here's the thing; if your customers are on Facebook, you need a Facebook page. If they're not, then you don't. It's as simple as that. For the purpose of this post and assuming that you do need one, how do we manage such a thing, because it can be a huge pain in the 'bleep' to manage your page: How often should we post? What should we post? I guess, again, it comes back to what do our customers want from us? What do they expect?

Generally, it's information, it's advice, hints, and tips.

Of course, hints and tips can be rather boring and not always entertaining. A lot of us use Facebook because it's fun and we can do stuff and say stuff that we wouldn't normally say. I'd like to make a suggestion that you scatter amongst your normal business information posts some nice photos, some nice quotes, some nice tips; things which are related to your industry, or more importantly, to your audience that they might find interesting and engage with you on these things.

That's the key: Engagement; posting things to your page that people will comment on that they will share, and so on, and so on. Yes, this can affect SEO as one of the many ranking factors. The more popular something is, the search engines are more likely to take notice.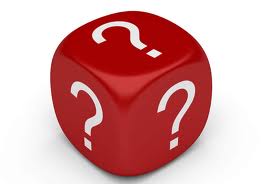 How often should you post? A couple of times a day is enough. Don't get put off by those people who are a little bit psychologically deranged perhaps is the right word, and they post 5 times every hour. Maybe I'm being unkind, but it's the truth. You don't need to post that often. To my business page, I will post 2, perhaps 3 times a day, and usually, I will schedule these.
Did you know you can schedule your posts to Facebook? Yes, you can. You can do it on Facebook or you can use one of many external tools, such as Buffer.com, or Hootsuite. I use both for different purposes. I find myself sometimes having a coffee, and I will sit down and I will write a number of little posts and schedule them. I don't do them all at one time. I'll do some at the beginning of the week, some later, just when I have a chance. I certainly don't get on there to do it every single day. I don't have time for that; you probably don't either.
The important thing, however, is to post and to post regularly when you can. Just make sure you don't beat yourself up if you don't, that's okay too. Serve your customers first, post to Facebook second.
That's my tip for this week. Talk to you again soon. Bye-bye.