19 Jun

Warning: Facebook "Deactivation" Spam Email Leads To Malware

The AVG Web Threat Research Group has uncovered a spam email currently in circulation, claiming to be from Facebook, advising that the recipient's Facebook account has been "deactivated".

The email is NOT legitimate, and encourages users to click on included links, which lead to a malicious site loaded with the Blackhole Exploit Kit (a nasty threat that is very sophisticated and powerful, and can distribute Trojans and other forms of malware through the visiting computer).

A screen shot of the message has been included below: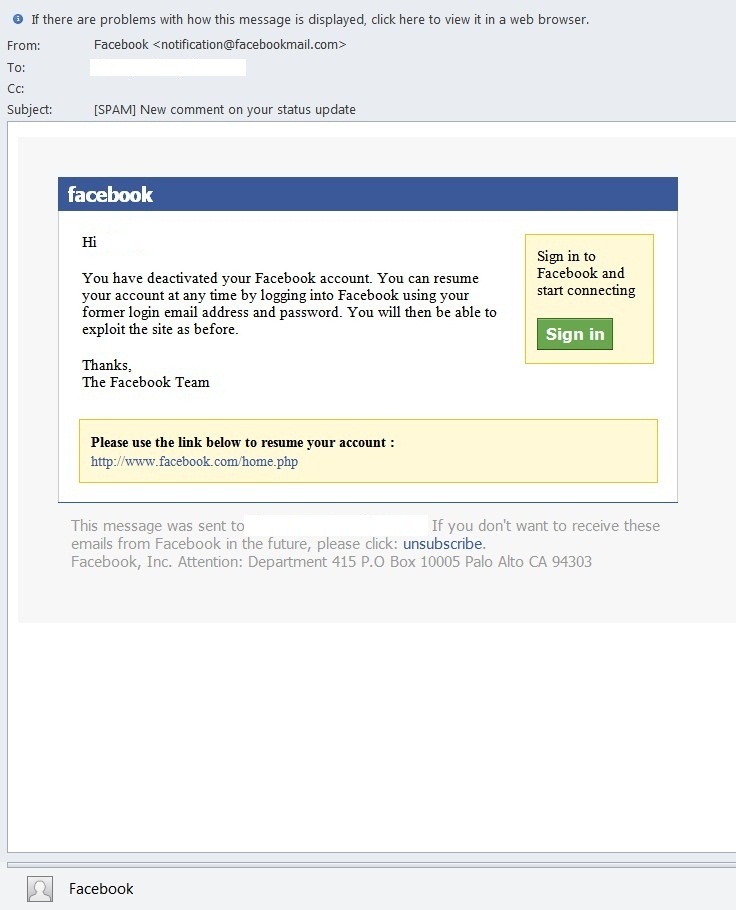 The odd phrasing used in the email is a dead give-away: "You will then be able to exploit the site as before". We don't think the average user thinks they are "exploiting" Facebook when accessing the site!
Here's what appears when any of the links are clicked in the message; a familiar indication of Blackhole: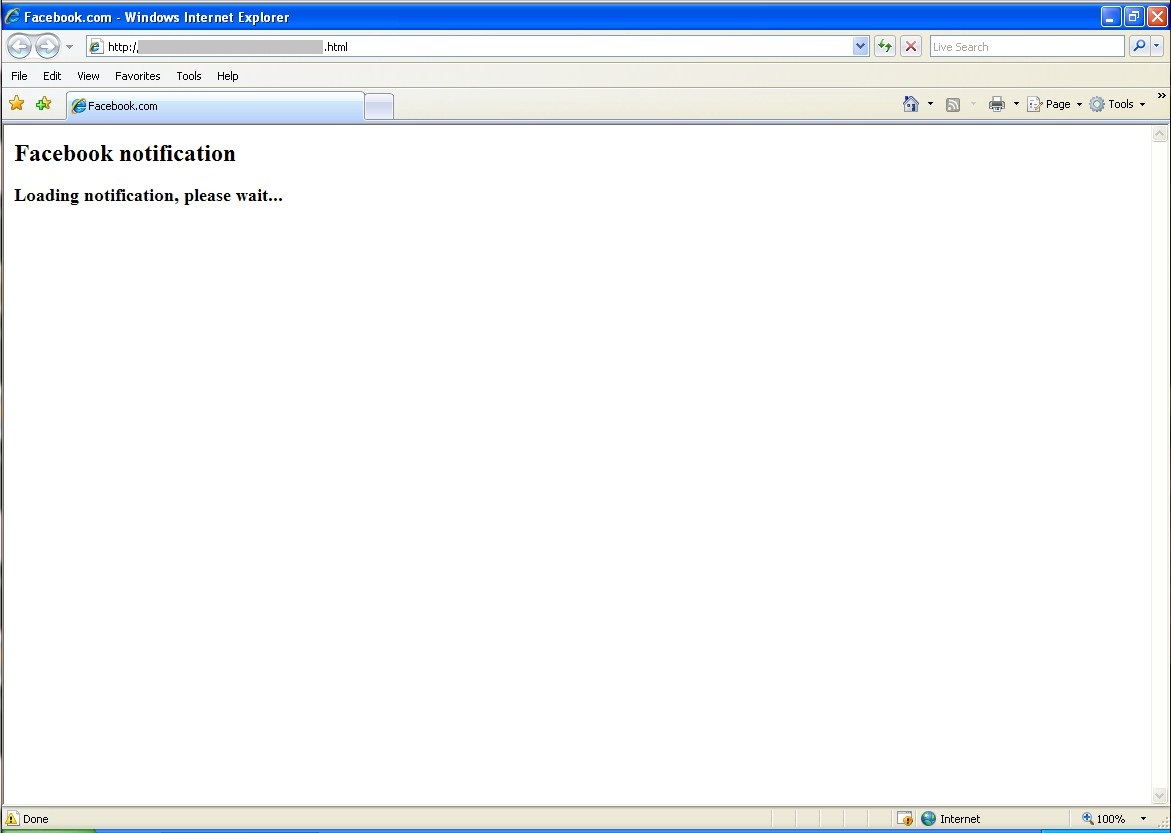 Naturally, we suggest simply deleting any email message you receive that appears to be suspicious. And if you do accidentally open one, never click on any of the links included, as these will more than likely lead to malware (as in this case) or a survey scam that will fill the pockets of a cybercriminal once completed.
Of course, the best line of defence against spam email is an active anti-spam solution, such as the one included in AVG Internet Security. These will often prevent you from seeing such messages in the first place!
If you've come across this message, or any other spam email of late, we'd love to hear about it! Submit a comment below, or post the details on our Facebook Page, to warn the rest of our community.
Until next time, stay safe out there!