08 Apr

The 4 Keys To An Effective Link Building Campaign

Search Engine Optimization! The term itself can send many newbies running for the hills. There is no doubt that the term denotes something that is complicated and technical, but I assure you, SEO is an area that can become addictive because of the dynamic nature and mystery that surrounds it.

The main element regarding off-page SEO is backlink building and for some this can become a tedious and frustrating task. But it is an aspect of SEO that cannot be ignored and it is pertinent to ranking a site in the search engines. If you ever decide to acquire SEO skills you will undoubtedly be left filled with confusion because there are various conflicting theories on how off-page SEO should be implemented. To get you started in your SEO journey I will provide 4 factual keys that need to be adhered too when engaging in a backlink campaign.

If you receive all your links from one source this is a sure sign of an unnatural link pattern, and this approach will raise a red flag to the search engine bots. The most pertinent factor is diversity in building links.

Vary your link source to display a more natural linking pattern by including links from different platforms. You can acquire your links by commenting on blogs, submitting articles to directories, guest posting on blogs, posting on web 2.0 properties, creating a fan page on Facebook, submitting articles to private blog networks, bookmarking sites and various other sources.

You should also ensure you mix-up the anchor text used and build-up your inner pages by linking to them as well.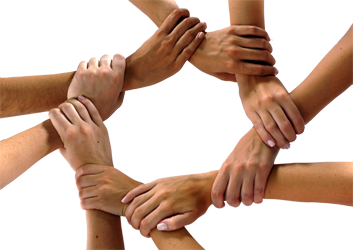 Velocity is a term that relates to the rate at which your links are built. To appear more natural it is pivotal for your links to be built at an increasing velocity. So, if you build 20 links this week, you should up the rate to 30 next week and 40 the following week.
The reason for this approach is based on common sense then anything else: it certainly doesn't make sense for a site to suddenly get 200 links in one week and thereafter it obtains 10 links in the next week and 5 links in the week thereafter. If a site it is been linked to at a rapid rate that will increase the site's popularity in the eyes of the search engines, and a sudden fall in links has the opposite effect.
Quality outweighs quantity by leaps and bounds. However, it is necessary to acquire low quality links as well as this adds to the diversity and appears more natural. In terms of quality you should acquire links from pages that are relevant to your keywords and have an element of authority. Authority can be gauged by the "page rank" of the page – the higher the page rank (PR) the more authoritative the link. Contextual links within the content of an article are also more powerful than a blog comment.
Consistency ties in with velocity and it is a pivotal variable to ensure you maintain your rankings in the search engines. A site that suddenly doesn't receive any links will lose significance and popularity, and it wouldn't be uncommon for that particular site to slip down in rank. Consistency in link building is often ignored and the end result is a dwindling site.
These 4 keys are essential to help improve and maintain your ranking for your chosen keywords. It does seem like a large workload but if your site is positioned higher in the search engines then chances are you will be making more money, and when that stage is reached you can simply outsource your link building to a trusted SEO firm.
We hope you have enjoyed this post, which has been provided by the eMobileScan's head of marketing. As a company their focus is to offer their customers a tool set that will help cut production costs as well as increase overall productivity. They do this by build a solution around a range of products like the Honeywell 6000 and Zebra Zm400. Using these products to tailor a solution to each customer means maximum productivity.