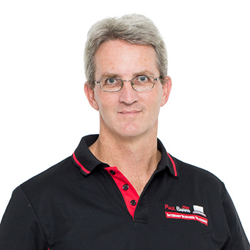 One of the things that I never seem to have enough time to do is write articles. In fact, this is probably the first 'new' article that I've written in over two months. Why? Simply but, because of the time that it takes *me* to write what I feel is a good article!
I'm one who believes that whenever we take the time to put pen to paper (so to speak) that we should give it EVERYTHING that we can and never take short cuts. It has to be the *best* that we can do at the time. That's Success Principle # 1 – always do your best and never settle for second.
However, as time passes and your skills grow, should you perchance come back to an old article you'll always see new ways of improving upon it. The question arises then, should you? Yes… but also no. It will depend on the original content. Is it still valid, is it still relevant? If someone were to read your ten-year-old article today would it still empower them to 'whatever purpose' the article was intended for. If this is the case, then no, you don't need to rework your article.
On the other hand, if your article is totally outdated and no longer relevant in the new marketplace than I strongly suggest that you re-write it, maybe even remove it and start again. Success Principle # 2 is always write evergreen content unless your market demands it.
But what then do we do with our articles once we've written them?
Recently I was browsing through one of the nets' top marketing forums when I came across a fellow who'd managed to get himself 'banned' from one of the largest Article Publishing sites online. Being curious I looked further and found that he'd been spamming the site while trying to "inflate" his own article page views in the hope of generating more traffic from it.
OMG, I was floored! Still, I shouldn't have been so surprised. Take a look around these days and you'll always see some person looking for some quick-fix which is being sold by some quick-rich guy. My hope for my readers is that the articles they write are good enough quality to actually get REAL PEOPLE to read them, tweet them, G+ them, and FB share them.
Forgive me for being so blunt, but – if you want to be successful online long term then you MUST write quality, submit wisely and think of being in business next year and the year after, not just here and now.
Recently I revisited some stats for a free software package I published back in 2003 – I was stunned to see it had received over 50,000 downloads from just the one website where I was checking. Plus there were thousands of other different sites / blogs/ forums also giving it away.
(See: Webmasters JavaScript Toolbox 2003 – http://download.cnet.com/Webmasters-JavaScript-Toolbox-2003/3000-10247_4-10207797.html )
How did I get so many downloads? Because at the time I published it I was thinking outside of the box and outside of the year. I KNEW that this package would be in demand for years to come. And I new it would be bringing traffic to my website for years to come as a result. We can do the same with our articles.
Success Principle # 3 is never just publish once! You can take the content of your article (like this one for example) and publish it on half a dozen websites. The key is NEVER publish something ONCE.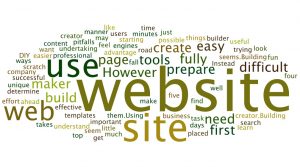 Here's a few more ideas for you -
(1) Take a whole bunch of your own articles (the best ones), compile them into an eBook, and give it away for free.
(2) Choose half a dozen of your best articles and record additional audio or video tutorials to go with them. They can be downloaded from links within the eBook. They could even be a paid upsell.
(3) You should also add at least half a dozen affiliate links inside to related products as well… then -
(4) Make the eBook brandable so that people giving it away can place their own affiliate links in and be motivated to give it away for you. You *want* it to go viral.
Note: Make it QUALITY, QUALITY, QUALITY. Make it so damn good that people should have paid for it – and give it away for free.
The, take those articles again individually and turn them into PDF's with additional link resources and add them to half a dozen document sharing websites. You could also take the key points from each and create slideshow presentations; take those presentations and add them to sites which offer such downloads; take those slides and turn them into videos or webinars….
The point is, *never* write and then just publish once. However… how can we make money from these?
First things first. There will always be link that go back to your website. Any sales generated are yours to keep all the cash from. Or, you could link to another 'Special Report', a 'How to', some other back end to build your database; you could link to your own special offer… whatever, always have links back to you in your publications.
Better yet, if you have your own affiliate program, you should plug in your program  so that people who are giving away the eBook for you will also go and join YOUR affiliate program! Here you can start building another database.
And so on and so on and so on. Think viral. Think beyond today and well past tomorrow. That's how you get traffic and income from articles in the real world; this year, next year and for the decade to follow.
Finally, if you really want to ramp it up, create a simple training program which will teach your new VA how to do everything for you when you outsource it. All you do is write the original article!
There's a few ideas just to get started